Where are all my redheaded beauties at?! Today is National Readhead day and I am sharing 7 Beauty Tips for Redheads!
Happy National Redhead Day!
I celebrate women and their beauty. Over the years I have tried to go red, but with no luck. It's National Redhead Day and many of my closest gal pals have beautiful red hair. Let's celebrate you with my tried and true beauty tips!
7 Beauty Tips for Red Heads
1. Go PINK! Having a pink lip color makes a bold statement, but with red hair, pale skin it's a match made in heaven.
2. Use a Light Concealer Redheads tend to have the perfect complexion and usually get away with using a light concealer. Using Concealer under the eyes not only hides the dark circles, but gives the entire face a brightened look.
3. Avoid Heavy Foundation Most foundations feel cakey, are filled with tons of oil, and ingredients that cause our skin not to breathe. With redhead's beautiful pale skin there is no need to weigh your skin down.
Actually this goes for any person on the planet who uses foundation. I suggest using a foundation low in oil.
4. Tinted Moisturizer A favorite product I use daily is a Tinted Moisturizer, but for beautiful redheads I recommend a Tinted Moisturizer to take out the redness that is naturally with your skin tone. Plus I believe the freckles God gave you are beautiful and don't need covered up fully. With a Tinted Moisturizer light redheads get that flawless look without feeling heavy.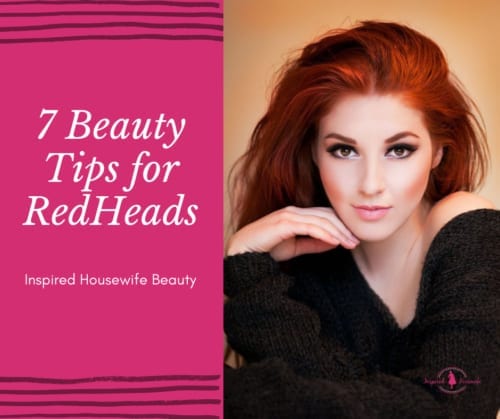 5. Winged Eyeliner Winged Eyeliner is FAB look on redheaded ladies. Mind you I suck at anything eyeliner, but our new color cosmetics EyePencils will not only make your eyes pop, but they will stay put!
6. Black Mascara – Redheads tend to have very light lashes you practically don't even know they exist. Lashes are a major feature of your face like your brows! Every woman needs lashes that make people think they they are wearing falsies.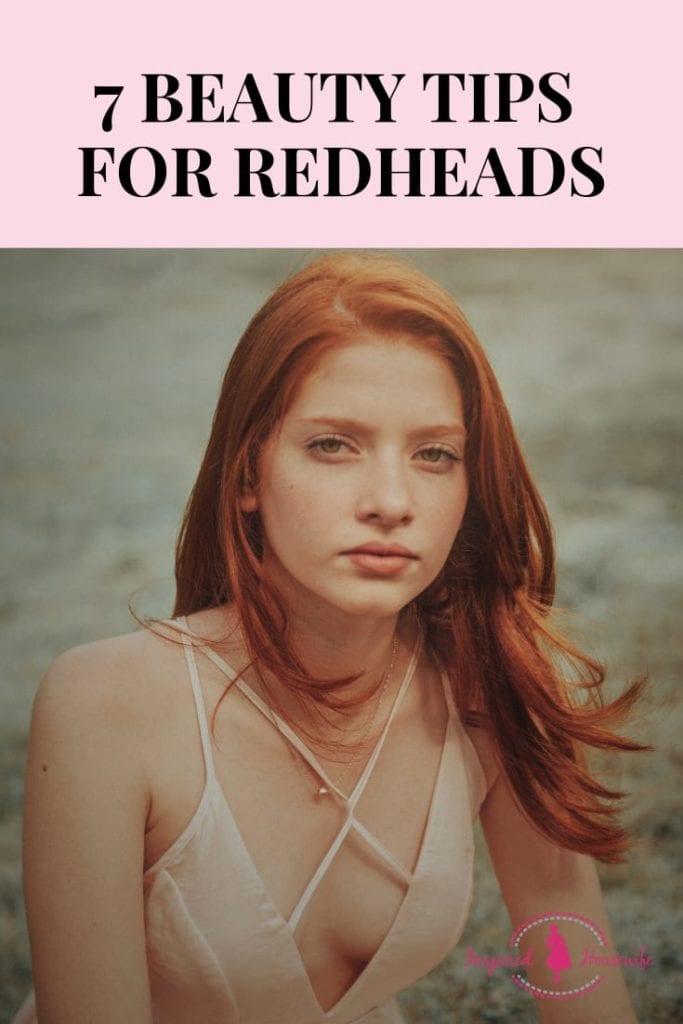 7. Shadows – Shadows for redheads I love are browns, purples, and golds. A shadow can make or break an eye look.
Whether a redhead or not many of these same beauty tips apply to nearly every single woman.
Do you have any extra beauty tips for redheads you would share?
Please comment below!