My Favorite Beauty Items (limited to 10!)
These are some of my favorite beauty items that I use everyday. I try to look for items that are long lasting, value for money and that help me to stay organized and feeling and looking good.
I've included my links to purchase these products if you're in the mood for treating yourself (and why not?!)
Disclosure: All products mentioned are products I try and USE myself. That being said, the links inside this post may earn me an affiliate commission which help keep the site running. All opinions are mine, and all these products I purchased and tried.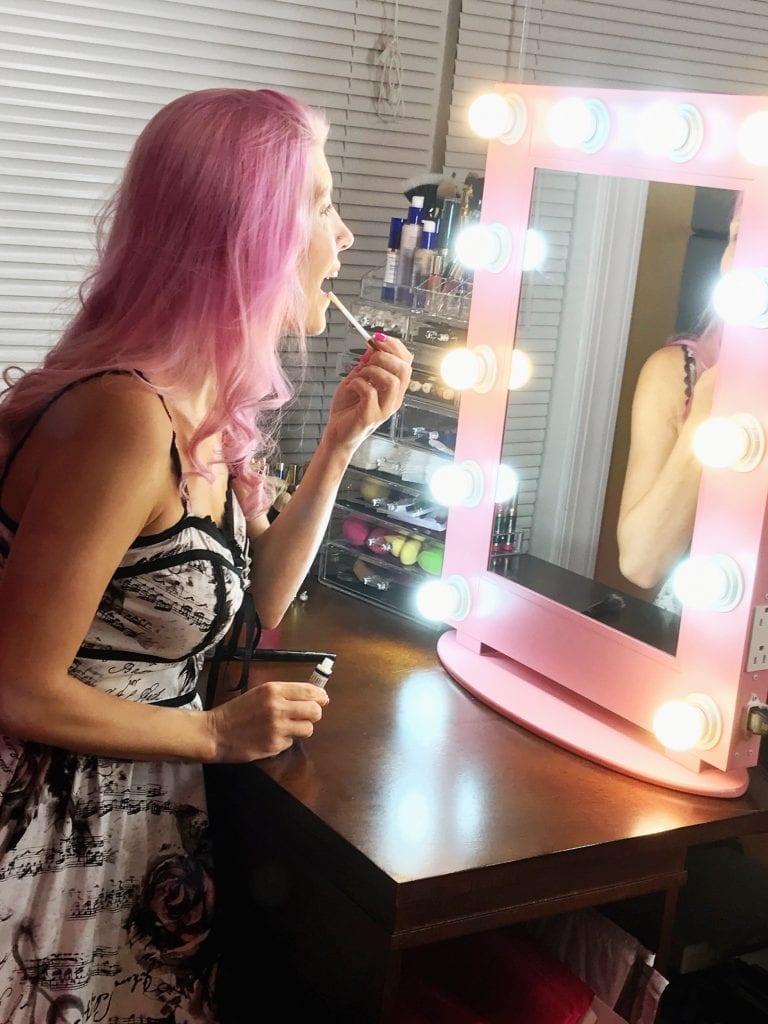 Here are my favorite beauty items….
Techniques Expert Face Brush
This 100% cruelty free brush is made from Taklon bristles that make an extra smooth application of cream or liquid foundation.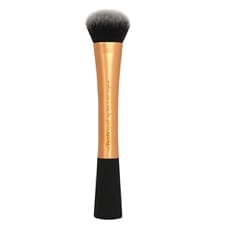 Pulp Riot Semi-Permanent Hair Color – Blush Light Pink
Ready to go pink?? This is the color I've been using recently and I absolutely love it!! Even through several washes it's still as vibrant as ever… and when I'm having a tired mama day, this really cheers me up!

Jerrybox Makeup Organizer
I have to be neat and tidy with all my beauty products, and this adjustable, rotating organizer makes that super easy. You can get so much into this thing and you never have to scrabble around for your favorite lip-gloss when you're running late!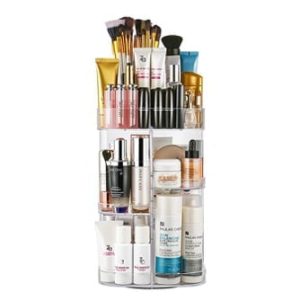 Real Techniques Multi-Tasking Kabuki Make Up Brush Set
Every gal has to have the right brushes – they're a worthwhile investment, and picking good ones means they will last for years. These are those brushes! A 3-brush set that you can use for liquid, powder and cream make up application and blending. They're also 100% cruelty free.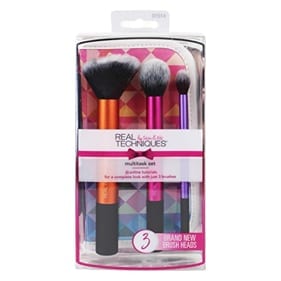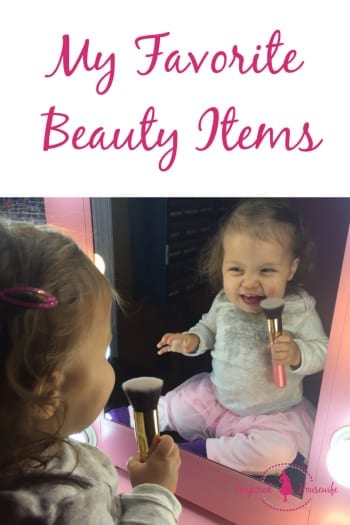 SHANY Makeup Premium Beauty Sponge Blender
These amazing sponges can be used wet or dry (when wet, they double in size) and their unique colors and shapes mean you can keep track of your beauty routine. They include specifically designed shapes that can reach the harder areas of your face such as around the eyes and nose.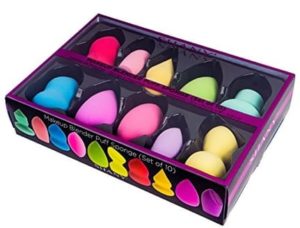 Hans & Alice Hollywood Lighted Makeup Mirror
I feel like a total superstar getting ready in front of this gorgeous mirror – who wouldn't?! But it's also very practical too – it comes with plug sockets for your blow dryer, curling tongs (or phone!) and plenty of spare light bulbs. It's great if you don't have a good source of natural lighting for your daily beauty regime.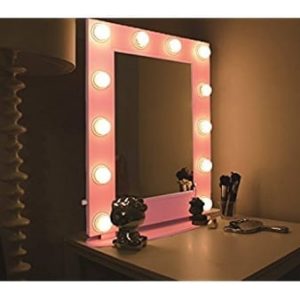 Sorbus Acrylic Cosmetic Makeup and Jewelry Storage Display
I love being organized (most of the time!) and this is great for storing all those extra bits and pieces of make up, beauty products and accessories.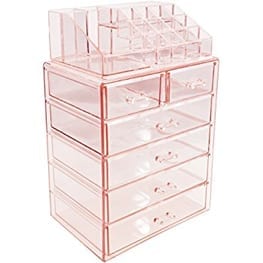 Ikee Design Acrylic Jewelry & Cosmetic Storage Display
Yes, I really do have this many storage options!! This one's especially great for jewelry and accessories that you want to keep out of reach of the kids!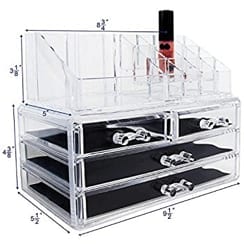 Sodynee Cosmetics Makeup and Jewelry Storage
This storage box is perfect for displaying your special jewelry pieces or pots of make up and the drawers make it all easy to access and find everything.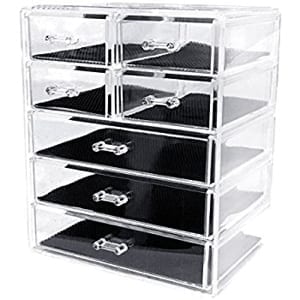 Clarisonic Mia1 Sonic Facial Cleansing Brush System
Absolutely worth every dollar, this electronic facial cleansing brush cleans your face like you never thought possible! Say hello to baby soft, bright and rejuvenated skin every day. It also really helps your moisturizer and beauty products do what they're meant to by removing the layer of dead skin cells preventing proper absorption. I can't recommend this highly enough.
I don't think any woman should ever feel pressured into wearing make up or looking a particular way, but I also believe that wanting to look and feel your best is your absolute right. And you shouldn't ever feel bad for investing in quality products to complement your daily health and beauty routine.
I hope you enjoy my my favorite beauty items as much as I do!
What are your favorite beauty items?