Today I am sharing my favorite water app with you in my 31 Days of Clean Eating, Meal Planning and Prep series. Do you struggle with getting the right amount of water in? I know I struggle big time as I do not like water and I don't like liquids in general.
A few months ago I decided to host a free seven day water challenge and learned about the app Aqualert.
I have had several water apps before, but this app was the first one that helped me stay on track.  (BTW I am not being paid to talk about this app I simply like it this much.)
Water Is A Key Element To A Clean Eating Diet
The reason I love the Aqualert app is that it is simple and easy to use.
It gives me notifications via my phone to let me know it is time to drink again and as a busy mom I can sometimes forget to hydrate.
You can calculate it to your body weight, you can set it to the serving sizes you want, and it graphs each day showing you how well you hydrated.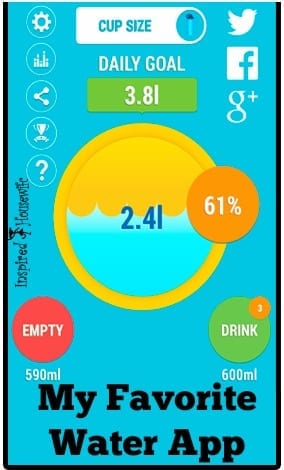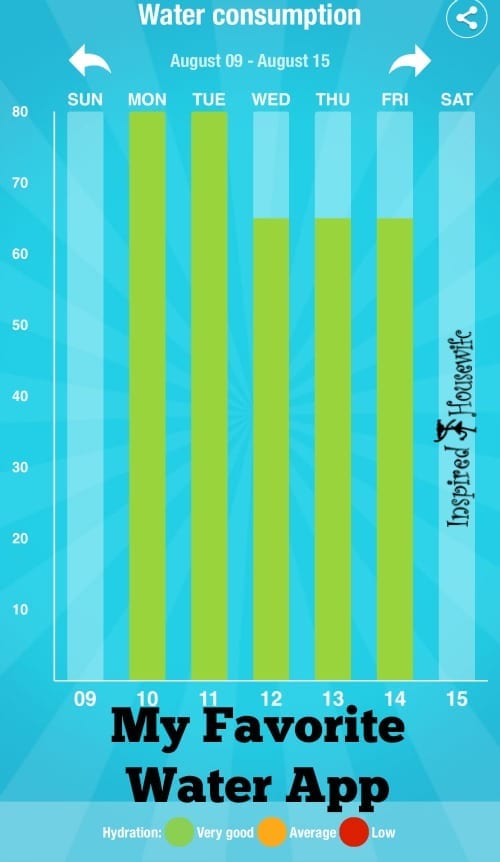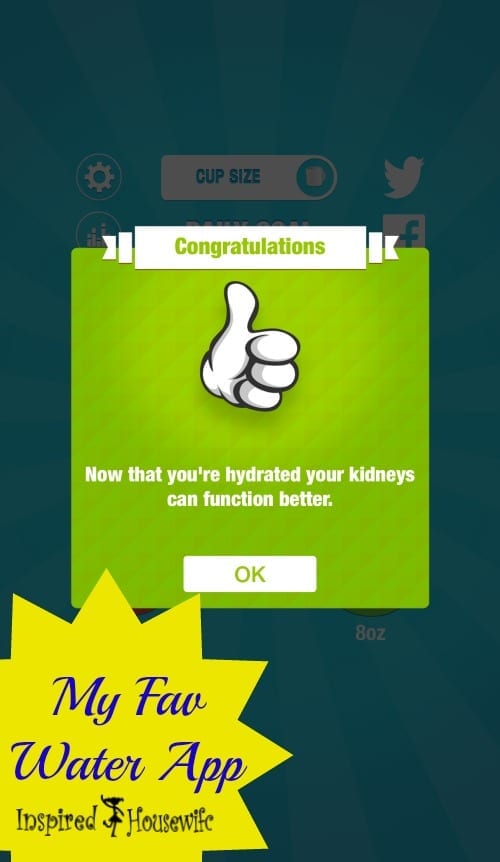 What I loved the most is how I was able to use this app in a group and teach others easily about why water was important.
It also created healthy competitions between the different people in the group.
If you struggle with water then check out this app it might be your key to getting in your water.  Check it out HERE.