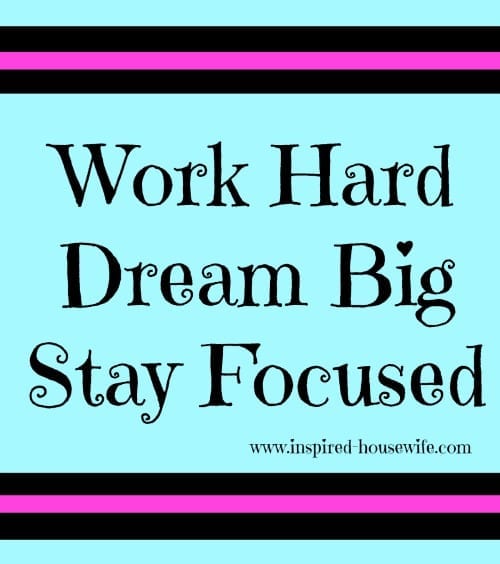 My journey with this blog Inspired Housewife has taken me on some wild rides and I have met some wonderful people because of it.  What started out as a way to put my son's story online so I could easily give people a link, has grown into something that helps people daily.  I know my consistency is not the best when it comes to writing, but life has a way of taking over.  Dealing with postpartum depression, a couple moves due to military life, having my family to care for, and losing two babies due to miscarriage is trying to say the least, but I have always enjoyed coming back here and sharing what inspires me.
A couple of weeks ago my husband and I decided to get some hired help.  Our son Tristan needs growth hormone to grow because of his relatively rare metabolic disorder called Albright's Hereditary Osteodystrophy.  He has been in a research protocol for the past couple of years getting the growth hormone drug for free.  The funding for this research is not going to last forever and my husband and I are now in the planning stages of how we as a family are going to make sure our son can keep getting those much needed growth hormone shots which are roughly $60 a day.  We talked about me working outside of the home, but when we decided over seven years ago to start trying for our family we wanted at least one of us to stay at home with our children.  Even if I did work outside the home most of what I made would go towards child care.
Hired Help to Dream Big
In addition to the need for funds to pay for growth hormone, I have other dreams which are much bigger.  I have always wanted to own a farm where I can grow food by using the technique of hydroponics, and in six years when my hubby's time is up from serving our country, I want our family financially secure enough for him to retire.   On Monday a great young lady of college age started to work for me.  She works only 20 hours a week, but my hope is to gain four solid hours during the day will give me more time to do what I need to achieve my dreams.  I plan on being more consistent in my writing on Inspired Housewife, but I have also added another job title to my hat.  If you read my post about my P90X3 Journey you probably know I am now an Emerald Team Beachbody Coach.  Say what?!  Yep I am a coach and I love it!  I help people on-line figure out which workout program would best suit their needs.  I then get them into one of my online private accountability groups where I share motivational posts, clean eating recipes, and meal plans.  I have only been doing it a few months, but it is absolutely rewarding to see people start to shed the weight or even just feel better about themselves in general.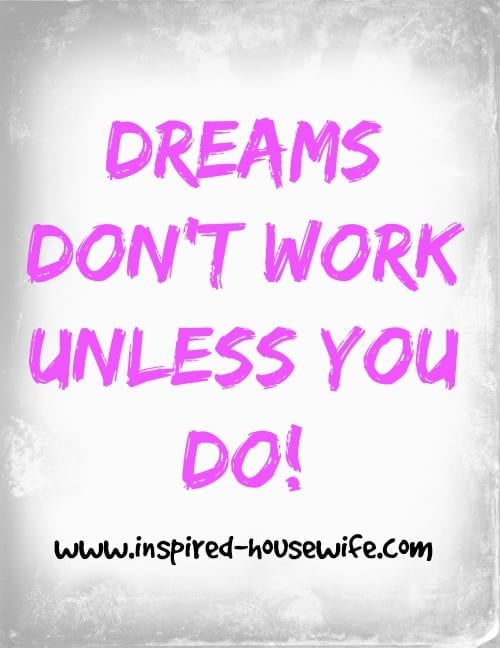 My husband and I are so excited about helping people get healthy that we have started a health and fitness blog called Udderly Fit where we will also talk about our Beachbody business.   The name might seem funny, but when I am married to a veterinarian and everything is about animals.  You are more than welcome to follow me over on that blog as well and feel free to friend me on Facebook too.
Another great thing about becoming a Beachbody Coach is how it challenges me as a person.  I am doing things I never thought I was capable of.  Tomorrow, I get on a plane to Las Vegas for Beachbody's convention called Summit.  The day before Summit I am getting certified to teach PiYo, which is a new fitness program produced by Chalene Johnson the maker of Turbo Fire and Chalene Extreme.  You can read more about PiYo, and how you can join my FREE accountability group, and have me help you with your goals by clicking HERE.  There are so many wonderful and big things happening in my world and I hope with the extra time to be able to share with you all everything I am learning and doing.
Besides more blogging and now health and fitness, I am about to debut my YouTube channel where I will share with you my tips on video, and if that is not enough, I have a couple eBooks almost finished as well.  Life is never quiet around my house and Inspired Housewife, but sometimes you have to WORK HARD to DREAM BIG.
I look forward to connect with you on a more regular basis, and thank you for your continued support of my blog.