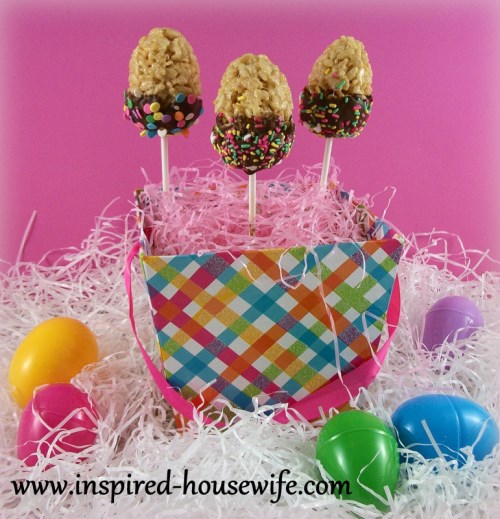 With Easter only days away, here is an easy and yummy Easter treat your kids will love.  My three-year-old helped me mix them up so you can make it a fun and learning experience also.
Thanks to Kelloggs Gluten Free Rice Krispies, this recipe is gluten free.  If you are not on the gluten free diet, then simply use the regular Rice Krispies.
What you need:
6 cups of Gluten Free Rice Krispies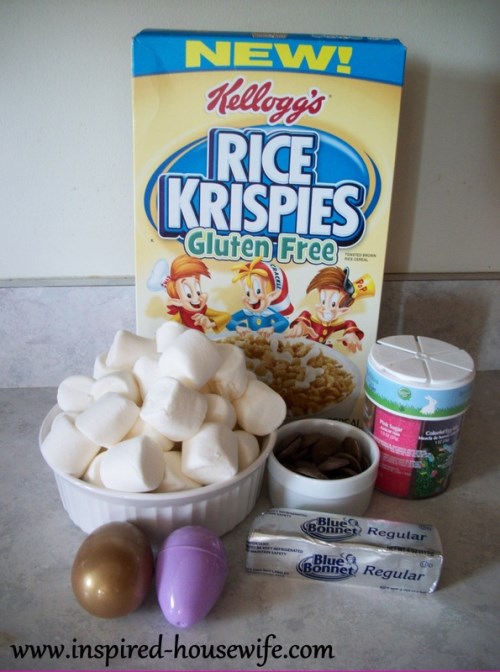 3 tablespoons of butter
10 ounce bag of marshmallows or 4 cups mini marshmallows

1 bag of Chocolate candy melts (you will not use the whole bag, only what you need)

Cooking spray
Easter-colored sprinkles
Plastic Easter eggs
Cake pop sticks (use only if you want the pops on sticks, otherwise put the treats on a tray with wax paper)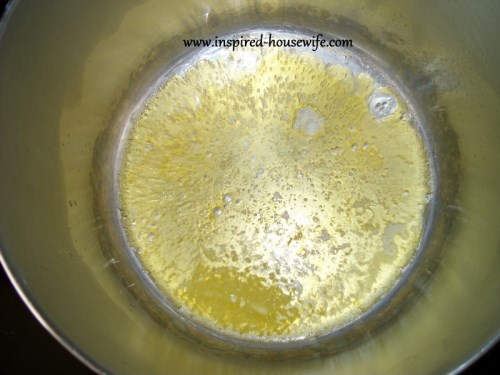 Styrofoam or tall cups filled with rice. (this is to put your egg treats in if you use the cake pop sticks)

Large bowl, measuring cup, tablespoon
Getting Started:
The recipe is off the back of the Gluten Free Rice Krispies box, the Easter egg pop is my creativity.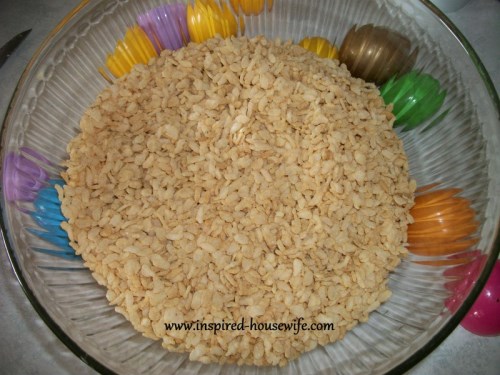 In a sauce pan on low heat melt the butter, then add the marshmallows and melt them together.  Make sure you stir often and keep on low heat, so as not to burn the surgery mixture.
Into a large bowl pour the Gluten Free Rice Krispies.  When the butter and marshmallow mixture is completely melted pour the surgery liquid over the cereal.  Grease your utensil with butter or cooking spray to ease the  mixing of the rice crispy treats, or you can use your hands.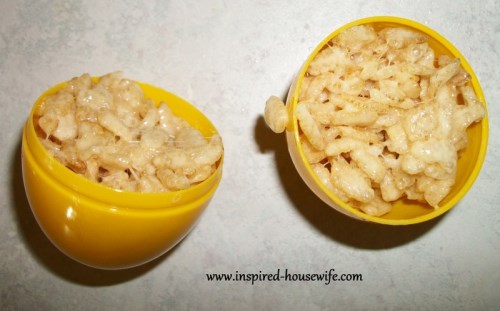 When mixture is a sticky mess, and it will be sticky, grab the plastic Easter eggs, and then spray or butter the insides of the egg.  Stuff each side with rice crispy treat mixture, and then snap them closed.  Do this on as many eggs as you want, and then place them in a bowl and put into your refrigerator to harden.
If you do not want to do Easter eggs simply grease a pan and lay the rice crispy treats in the pan and put in the refrigerator to harden.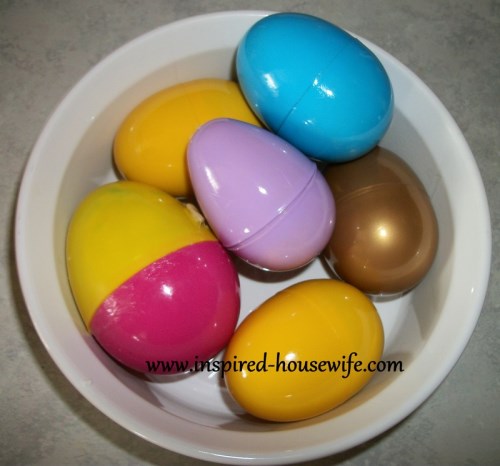 After an hour your eggs will harden, and you can start the decorating process.  Make sure you have your sprinkles, cake pop sticks, Styrofoam or cups of rice ready.  Melt whatever amount of chocolate melts you need, because it can go terribly wrong like when I made these pops for my daughter's  third birthday earlier this month.
Take a plastic egg and open it up to remove the egg-shaped rice crispy treat.  Use a tooth pick to make a hole for the cake pop stick so you will not break the egg by pushing with too much force.
Take your egg shaped treat and dip the bottom half in the chocolate candy melt, tapping off any excess.  Take a cake pop stick and dip one end into the chocolate, and push it into the pre-made hole.  Then quickly shake sprinkles over your egg and put them into the Styrofoam or tall glass with rice.  If your eggs get too soft you will need to put them back into the refrigerator to harden again.  Once you have a few eggs decorated, make sure you put them back into your fridge until they are ready to serve or they will fall off the stick.  I discovered the bigger your egg the more likely it WILL fall off the stick.  So it is best to use small to medium sized plastic eggs.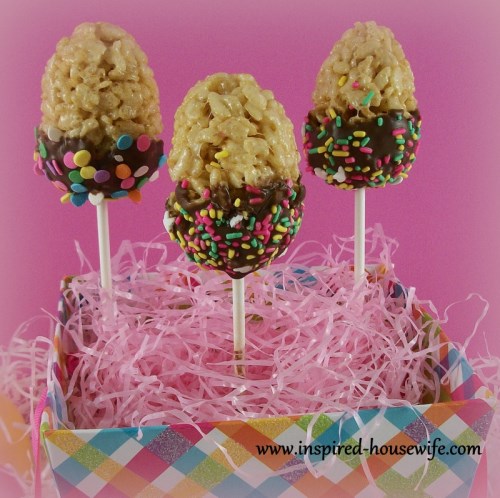 This is an easy, but messy and sticky treat that your kids will love.
What other ways do you like to celebrate Easter?  How do you make your rice crispy treats?
XOXO,
Amee
If you enjoyed this post please share it with your friends on Pinterest by clicking the "Pin it" button below or "share" it on Facebook.