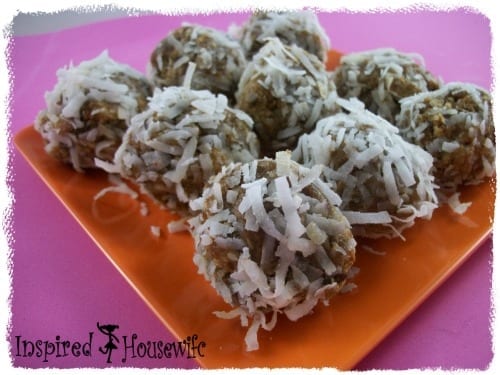 Protein Packed Healthy Snack
This past February my kids and I went to a play date with lots of other mama's and their kiddos. The play date started inside with kids playing with musical instruments, dolls, and blocks. The hostess made delicious fruit and veggie smoothies for all of us to drink and other mom's brought snacks. Seasonally, it was an unusually warm morning with temperatures already into the high 60's. We collectively rounded up all the kids and shewed them outside to run and play in the fresh morning air. My friend's backyard was big with nice play equipment, but parts of her yard were more like a wrestling mud pit for which I was not prepared.

We rarely go to play dates and my kids were dressed in their nicest everyday clothes. My son Tristan was the first of my children out the door as I yelled for him to be careful he fell face first into the mud. Tears streaming down his face I wiped him up as best I could and sent him on his way. My shoulders tightened as I felt the stress creep into my body, making me wish I had dressed my kids in their grubby clothes. My daughter Keira lost a shoe in the mud and with every trip down the slide their pants became more muddy. None of the kids seemed too phased by the mud and played and ran, filling the crisp air with laughter and screams. I tried to get Tristan involved, but he was more interested in inspecting the swing set and telling me how cool their slide was. Even with the mud, everyone had fun, but before I could attempt to get my kids into the car I had to strip them down to their underwear and spray off their shoes. I love play dates, but next time I will come more prepared. One of the snacks a mom brought to this muddy play date were raw gluten free peanut butter energy balls. My kids and I loved them, and I made them several times since our muddy play date.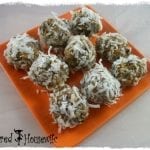 Print Recipe
Muddy Play Date and Raw Gluten Free Energy Balls
Ingredients
Peanut Butter Raw Energy Balls

1

cup

of peanut butter

1

cup

of dried dates

1

cup

of raisins

1/2

cup

of sunflower seeds or I have also used almonds or walnuts and it tasted fine that way too.

1/2

cup

sesame seeds

1 1/2

cups

of shredded coconut

Almond

coconut, or regular milk, enough to help the mixture form into a ball.

For a sweeter flavor you can add in a couple tablespoons of sweetened cocoa powder.
Instructions
In a food processor with your metal cutting blade, place the dates, raisins, sunflower and sesame seeds in the bowl and chop finely. Add the peanut butter and 1/2 cup of shredded coconut, and mix thoroughly. You could need to add a small amount of milk to help the mixture roll into balls easier. Use the remaining coconut to coat the outside of the energy ball. Place them into a bowl and refrigerate for 1 hour to harden.
These muddy play date and raw gluten free energy balls are a wonderful snack and can be a great healthy dessert too.
{Where I linky share}