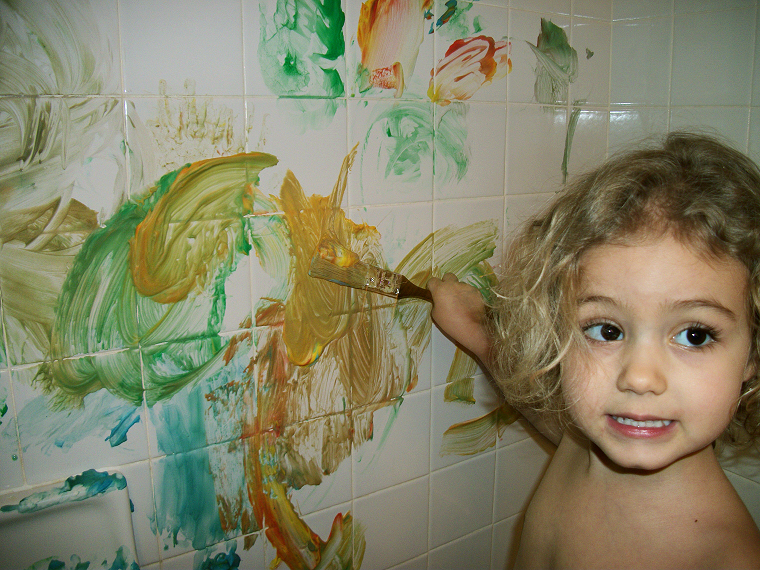 A few weeks ago I was on this awesome sight called Pinterest, of which you likely have already heard about unless you live under a shamrock.  I happened to see a "pin" from Having Fun At Home.  The mother on the blog used a mixture of shaving cream and food coloring as paint for her child in their bathtub.  My first thought was it was a really cool idea that my kids would totally love.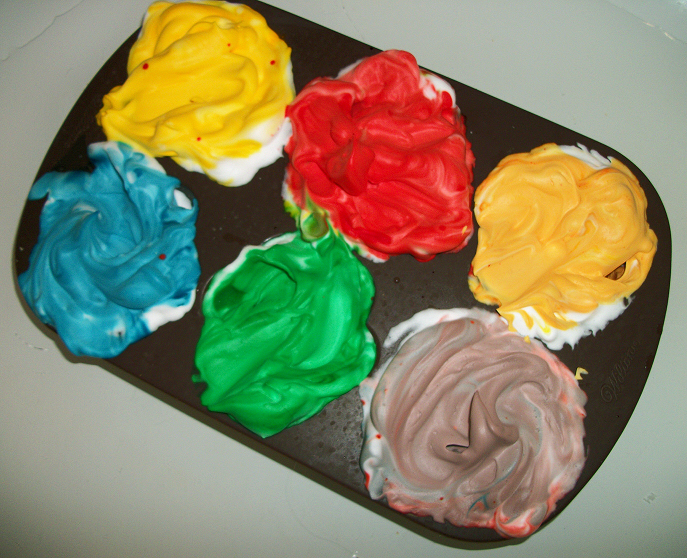 This morning I asked my kids if they wanted to paint in the bathtub, and they both jumped up and down screaming "Yes!"  I used a cupcake baking pan, and filled each hole with shaving cream and added the food coloring.  I grabbed a couple of paint brushes from our garage, and showed the kids what they could create.  Tristan and Keira jumped right in with exuberance, and  painted all over the 4″ x 4″ white square tiles like they had years of painting experience.  They made shapes, letters, and we even did patterns for beginning math exercises.
Finally, after nearly an hour, I had to peel them away from their masterpieces.  Clean up easy, and I simply turned on the water and sprayed down the walls.  There was a little staining, but it came off easily with Clorox Cleanup spray.  My husband told me it occurred because the grout had likely not been sealed since the house was built 15 years ago.  With the Clorox trick, your grout will look cleaner than before your kids painted.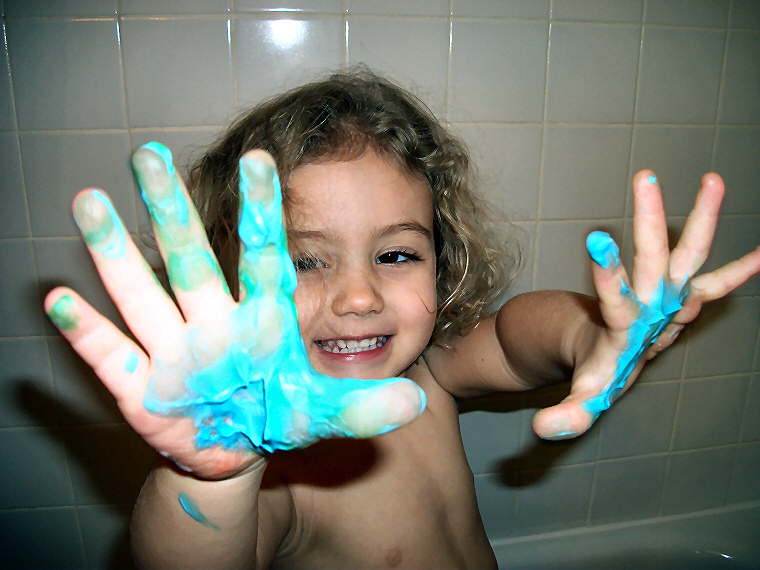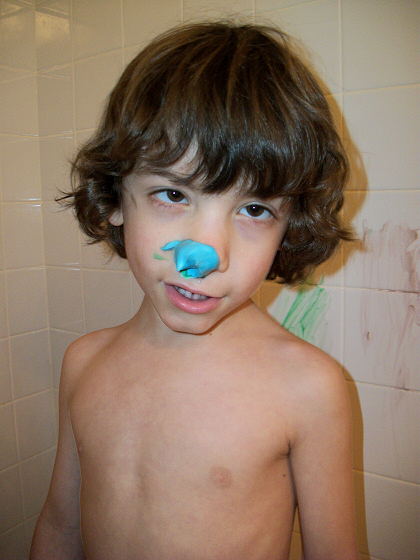 I hope you enjoy this idea and can try it out with your little ones!
Amee

If you enjoyed this post please share it with your friends on Pinterest by clicking the "Pin it" button below or "share" it on Facebook.
One Project Link Party