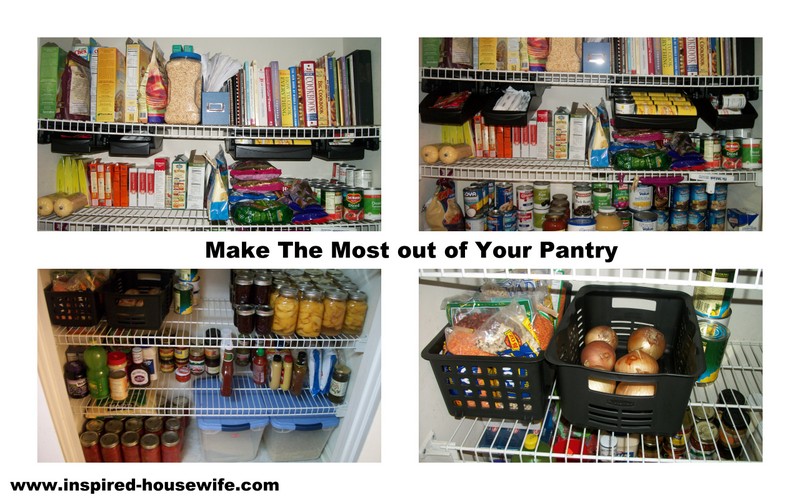 It is the last few days of spring cleaning here on Inspired-Housewife, and I joined
iDreamofClean
and 9 other bloggers in the Spring Cleaning Challenge for a chance to win some incredible prizes!  You can still join the fun too.  Click the above link for more details soon, because contest ends April 5th.
My pantry is always a source for contention between my husband and I.  We love to cook in this house, but our pantry is simply not big enough.  If I had my dream pantry it would be a walk-in pantry with lots of shelves to house all my canning goods, flours, lentils, and other items.  I am thankful for the size of the pantry I have, but up until this spring cleaning challenge I could never find anything in my pantry.  This caused us to over-buy items, because we would not know we already purchased an item or we would lose many potatoes and onions in wonderful rotten aromas.
I started this project and removed everything out of my pantry.  It was no small job and it ended up in a huge mess before it was all completed.  My poor house totally fell apart during the spring cleaning of my kitchen and pantry.  When cleaning a new area area, I feel it helps to sit down and make a list to prioritize the space.  If you determine where you would like to keep things before you start, then you will be happier with the end result.  I own a bunch of cookbooks, most of which I forgot I owned because they were always on the bottom shelf of the pantry, but I reorganized and placed them at the top of the pantry.  Most of these books do not contain gluten friendly recipes, but I often modify gluten recipes and change them so they are safe for my son.  I left the cereals where they were and moved some of my big pots and pans to other areas in my kitchen, which freed some much needed space.  My husband also bought me four Rubbermaid Plastic Under Shelf Pull-out Drawers that I now use to house my smallest canned goods, spice packs, and breakfast bars.  These pull-out drawers free up a lot of space, and they easily hook onto the wire shelving or could work with wooden shelves also.  Another Rubbermaid product I bought was a large plastic stackable basket in which to place my potatoes and onions so they had a place and would not get lost to rotten smells in my kitchen.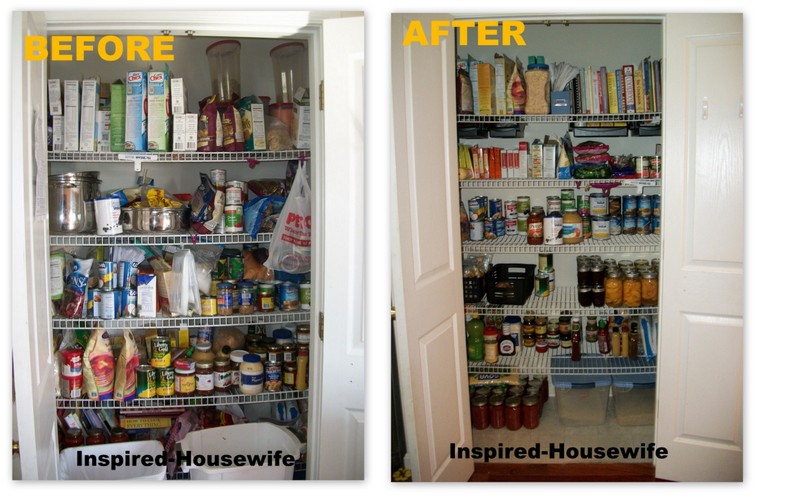 I grouped like and related items such as all my noodles with my tomato sauces, beans and vegetables with other varieties.  This now allows me to see if I need to buy more black beans or if I need more of a certain kind of noodle.  I am pleased and pleasantly surprised at how nice my pantry looks, and I hope we can keep it this well organized.  I love the look of it and the organization gives me relief and happiness.  It was worth the disorganization of the rest of my house, because I hope now my husband and I will feel less stressed while we cook.
XOXO
Amee
If you enjoyed this post please share it with your friends on Pinterest by clicking the "Pin it" button below or "share" it on Facebook.