Coming up with unique plans for Valentine's Day date ideas can be really difficult sometimes, especially when you've been with someone for quite awhile.
It isn't that the passion's gone or that you've both lost interest in romance, but the odd truth is: the more you know someone, sometimes the less opportunity you have to surprise and enchant them.
You'd think it would be the exact opposite, but couples tend to get in a very comfortable and happy rut together. It doesn't destroy the relationship, but it definitely places it in the doldrums of not-so-creative date ideas.
Stay-at-home date night ideas for couples might be fine for most situations out of the year, especially if you have children together, but when Valentine's Day rolls around, it's kind of expected that, whether you're a man or a woman, you and your lover are going to partake of something special and unique from the everyday norm.
This is why I've comprised a list of 10 Valentine's Day Dates That Charm Without Cursing the Pocketbook. (Yes, I know it's a long title. Would you prefer "Cheap Date Ideas"? Oh, you would, would you? Fine.)
Cheap Valentine's Day Date Ideas
1. Valentine's Day Movie Night
It's the go-to for cheapness and enjoyability on Valentine's Day. Grab dinner to go and find a quiet place for your movie night.
Chinese or Thai food is an excellent choice, for example, because it's quick, affordable, and packs a lot of flavor. Whatever you choose, make sure it doesn't reek of garlic or onions since you'll be snuggling up close with your sweetheart as you watch a romcom.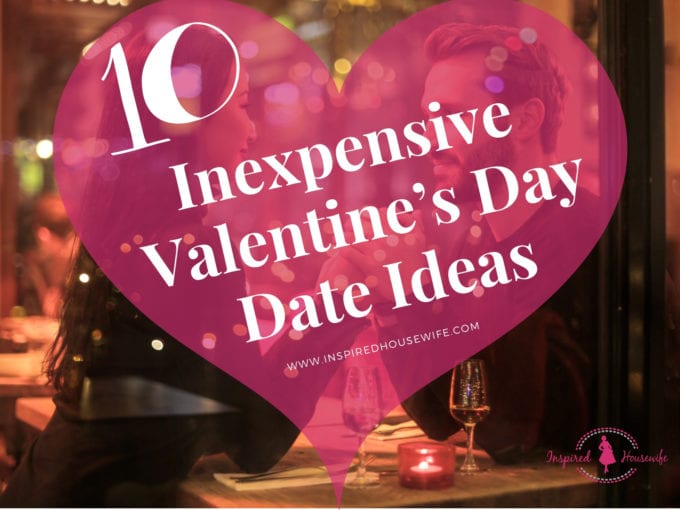 Speaking of movies, check out my list for The Top 30 Best Movies for Valentine's Day. Hopefully, I've suggested something neither of you have seen yet.
2. Valentine's Day Indoor Picnic
You'll really need to set the mood with this one. Ambient lighting, a soft blanket on the floor (maybe even next to the fireplace if you have one), a few couch pillows, a list of questions to ask each other, finger foods (chocolate fondue), some wine or perhaps some spicy hot chocolate, whatever seems warm, cozy, and intimate—make it a part of the environment.
Set the scene for romance. Don't worry about being cheesy—put on some barely-audible instrumental music, sprinkle the blanket with rose petals, light a few candles. Make it a surprise, if you can.
3. Valentine's Day Abstract Painting for Two
Remember when you saw your first abstract painting and you thought to yourself, "A 3-year-old could have done that!" Well, now's your chance to find out just how easy—or difficult—it really is.
You'll need to buy 2–4 canvases of a relatively decent size (anything bigger than 8 x 11), two painter's knives, some plastic to place under the canvases to minimize mess, and a few basic paint colors.
Don't go overboard and buy 10 different colors. You really only need the primaries—blue, red, green, red, yellow—and maybe a few pastels, plus white. The type of paint is up to you, but I suggest acrylic because it's the cheapest and it dries quickly.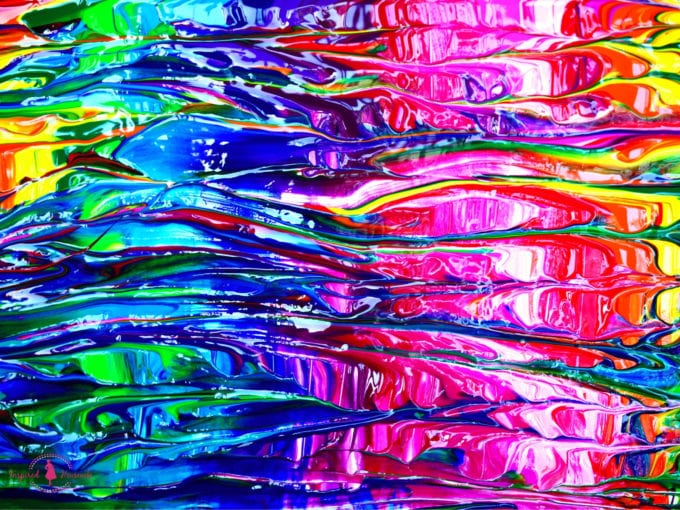 Watch a few YouTube videos about abstract painting to get an idea of the overall concept. You might notice how some YouTubers who did the activity as a challenge really made a mess when they overthought every stroke and tried too hard.
Abstract painting is more about the experience—not the results. So, enjoy that scraping sound and allow yourself to marvel at how the paint spreads and changes character across the canvas.
4. Bowling Date for Valentine's Day
Nobody ever seems to go bowling anymore and it's a shame because bowling is affordable and the perfect opportunity for flirting.
Another similar option would be visiting a billiards club or playing miniature golf, which is a lot more fun than it sounds, especially if you go at night.
5. Random Live Music Event for Valentine's Day Date
Most trendy coffee shops or pubs supply a live music event at least once a week. Dress sexy but not too formal if you go and try to find live music that you've never been too keen on or familiar with.
The goal is to have a new experience together. Some of the best performers tend to have a folksy vibe or they set a bluesy kind of mood, which gives the whole place an ethereal feeling.
Bring a little cash ($1's and a $5 or two) to show the performer your appreciation. There may be a place to deposit tips or you can just be old-fashioned and buy the performer a drink.
This date only has to be as expensive as you two are thirsty for coffee or spirits. Plus, you can always do this at the start of your Valentine's Day and end up at home doing option 1 or 2 from this list.
6. Valentine's Truth or Dare
Get your mind out of the gutter. Or, don't. Either way, it's up to you which questions or dares you ask, but don't entrap each other with rude or hurtful questions about sexual exploits from the past and don't include dares that are unfairly cruel or perverse.
The goal is to have a romantic, lighthearted experience with one another. You can gather some ideas for humorous dares, flirty truth questions, or make up your own.
You also have the option of printing out generic truth or dare ideas and creating a deck of cards you can each draw from. This is an activity that can really be added to any of the Valentine's Day dates in this list.
7. Valentine's Day at the Arcade
In recent years, adult arcades have been sprouting up all over. Finally! Places like Dave and Buster's provide adult beverages, great food, and the latest in video arcades. They even have card membership benefits, as well as prizes.
Aside from drinks and a meal, $60–$100 in quarters or tokens isn't a bad amount to split between you and your date to feel like kids again for a few hours.
Even if you don't have an adult arcade near you, there's bound to be an old-school arcade still open somewhere nearby. See if the two of you can earn enough tokens to buy each other a Valentine's Day gift.
8. Roller Skating on Valentine's Day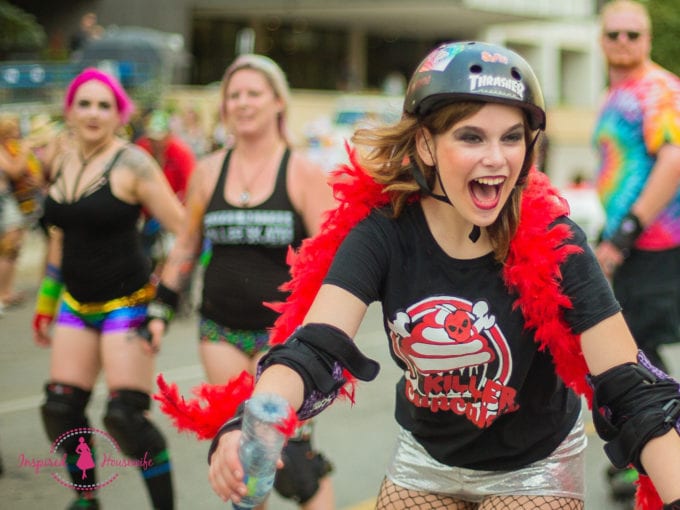 Roller rinks are inexpensive and fun. When the lights go out and that disco ball drops, you're guaranteed some hand-holding and an embrace or two. Plus, it's always humorous to watch each other fall or scramble desperately alongside the wall's railing as if our lives depend on it.
9. Anything Goes
Pick a random small town within a 50–100-mile radius of where you live. Check it out first online to be sure it's not just some lifeless space with a run-down gas station and a Dollar General. You're looking for window shopping options and "Ma and Pop" type of restaurants.
Once you get there, take your time investigating. Enjoy the flea market and antique shops. Part ways to buy each other something unique or something that reminds you of an inside joke as a Valentine's Day gift for each other.
If you're real adventurous, go to a used DVD section, close your eyes, reach out, and grab the first DVD you feel in your hand—that's the movie you'll be watching together when you get home.
Sit down at the grungiest restaurant you can find and order each other's meal—no, you don't have a say in what the other picks for you. Find a place for selfies together—a silly street name sign is a good place to start.
Drop in at the local bar and play a game of darts or pool while you feed the jukebox quarters to play the worst music you can find.
I could go on, but you get the idea. This Valentine's Day date idea won't be a pampering experience, but it'll certainly be one you'll remember fondly for the rest of your lives.
10. Valentine's Day Potluck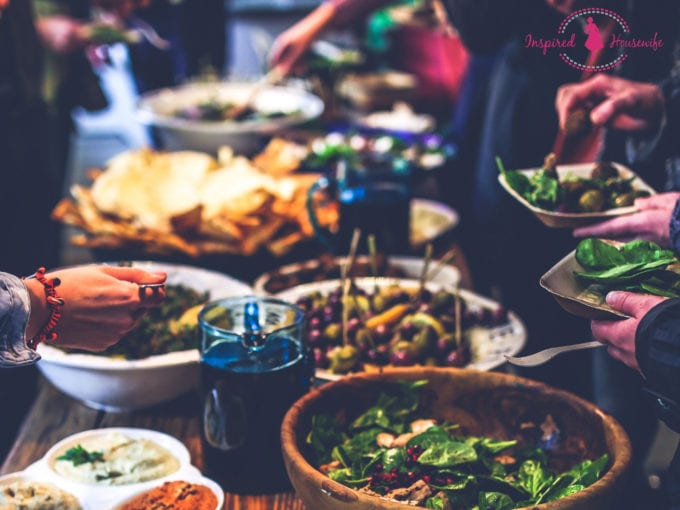 Most people think inside the box and believe that a Valentine's Day dinner should be 100% cohesive, but why? Why can't you just make the dishes you like? Hummus, pita bread, baked ziti, pancakes, and zucchini bread—sounds amazingly indulgent, doesn't it?
Well, drop the guilt and start cooking together! Make your favorites. Live a little.
Need more Valentine's Day date ideas to explore this year? Check out the links below:
The Dating Divas' Top 76 Valentine's Dates
Cosmopolitan's Cutest Valentine's Day Date Ideas Ever
Marie Claire's Unique Valentine's Day Date Ideas
In Closing
It's certainly been fun coming up with ideas for Valentine's Day dates. I hope this list has inspired you to get out of those dating doldrums and be a little adventurous.
If you can think of anymore ideas, I'd love to read them in the comments below!
What's the most adventurous—but inexpensive—Valentine's Day date you've ever experienced?