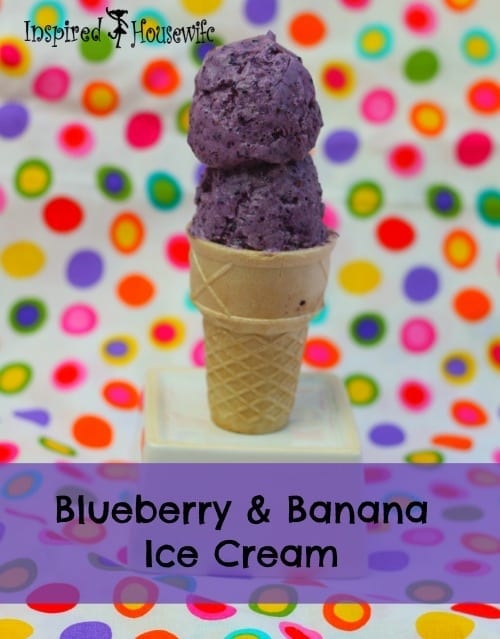 A Healthy Ice Cream Alternative
There is nothing better than a yummy ice cream cone on a hot sunny summers day. The heat index was super high the other day where we lived and playing in the sprinkler or splashing in our kiddie pool was simply not enough. My kids were whinny and wanting something cold to snack on. Luckily for them I had prepared the day before by making some home-made blueberry banana ice cream.
This blueberry banana ice cream was super easy to make only using two ingredients blueberries and bananas. I used frozen blueberries and a couple of bananas I had on hand needing used. If you eat it right away it is more like soft serve, but otherwise it scoops out like regular ice cream would as shown in my photos. My kids loved it and so did I. It is vegan, dairy and gluten free (even that cone is gluten free), no added sugars, and kids tested and approved.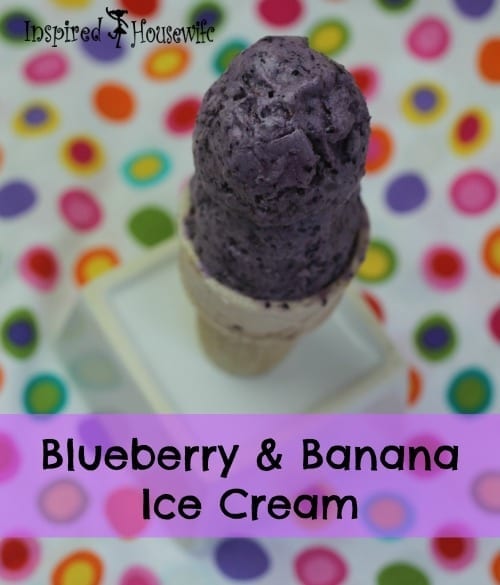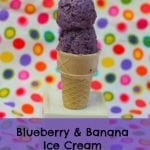 Print Recipe
Blueberry Banana Ice Cream
Ingredients
2

cups

blueberries

frozen

2

small bananas or 1 large

Possibly a tablespoon of almond milk or whatever milk you have on hand if you want it to be smoother.
Instructions
Add frozen blueberries to your blender and chop.

Add in the bananas and chop again until mixture becomes smooth.

If it is still not smooth enough then add in a tablespoon of almond milk, but this is optional.

Put into a dish and freeze to use later or serve immediately as soft serve in a bowl
What is your favorite home-made ice cream flavor? Comment on the blog below!