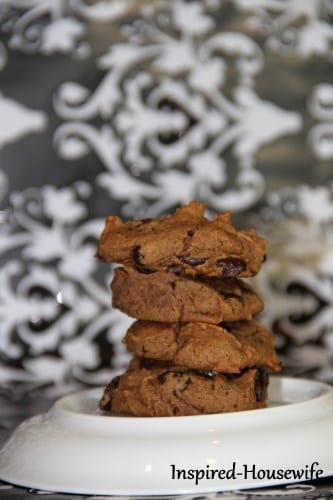 I am not a sweets sort of person, but I do love a good chocolate chip cookie.  Around Thanksgiving time I was at a dinner where they had a dessert made out of chickpeas.  I am relatively new to the gluten free baking scene and I was shocked chickpeas could be used for anything other than hummus, salads or curry.  Later that week I decided to create a chickpea cookie.  Not just any cookie, but a grain-free chickpea chocolate chip cookie.  My first batch was a total soupy fail, but I was determined to figure it out.  Five tries later and I created what I believe to be the perfect grain-free chocolate chip cookie.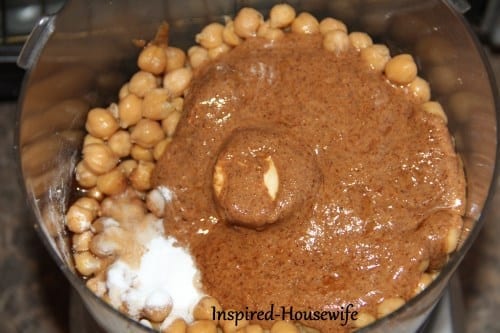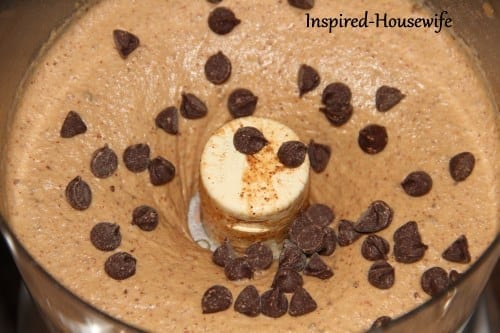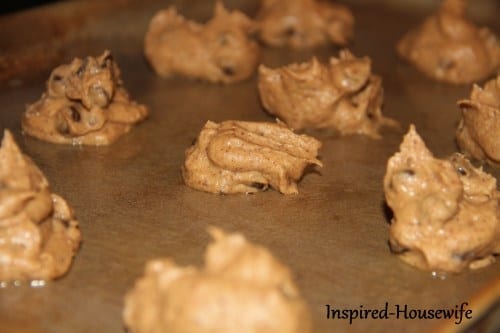 It is moist like a cookie, it is chewy, it pulls apart like a cookie and when refrigerated it is still soft.  It has a subtle sweetness, and once you eat one you better put the rest away because they are that yummy.  They are so good that my littlest one was caught red handed with both hands deep within the batter, shoveling it in as fast as she could!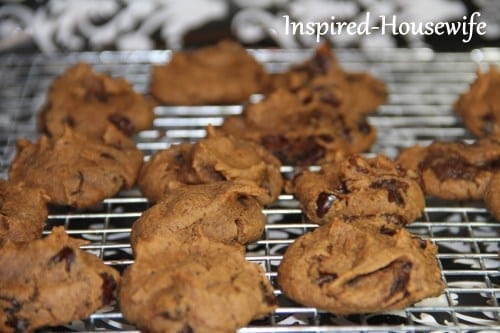 Print Recipe
Grain-Free Chickpea Chocolate Chip Cookies
Ingredients
3

Cups

of Chickpeas

canned or cooked (always rinse your beans before using them)

3/4

Cups

Almond Butter

or any other nuts/seed butter

1/2

Cup

Pure Maple Syrup

3

tsp

Vanilla

1/2

tsp

baking soda

1/2

tsp

baking powder

1

cup

chocolate chips
Instructions
Take your food processor and with a chopper blade pour in your chickpeas, almond butter, maple syrup, vanilla, baking soda and baking powder. Mix until you get a creamy mixture, then fold in the chocolate chips.

Preheat oven to 350 degrees

Cook 15-18 minutes or until toothpick comes clean and let cool on a wire rack.

These cookies also freeze well and can be made ahead of time.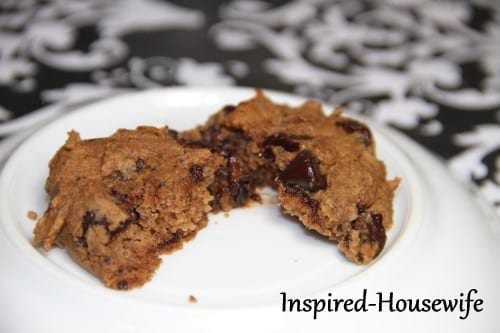 {Where I linky share}