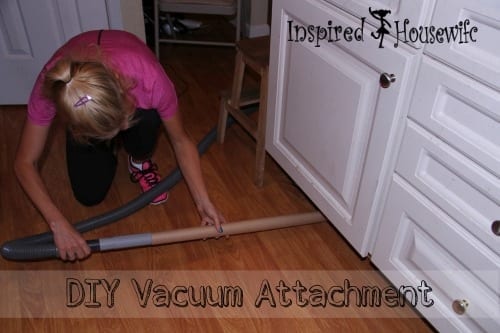 Not just for sword fighting anymore!
I am always looking for ways to reuse, recycle and repurpose items around my home.  I always have wrapping paper stored around my house for holidays and birthdays.  Ever wonder what you could do with those tubes when the wrapping paper is gone?  If you need a little more reach on your vacuum cleaner hose attachment, create your very own DIY vacuum attachment by affixing a cardboard tube such as one that holds wrapping paper. The tube can even be smooshed down flat to get into tight spots under your refrigerator or pieces of furniture like my large island pictured below.  You can use it to get those high up cob webs in the corners of your ceiling and works great for ceiling fans as well.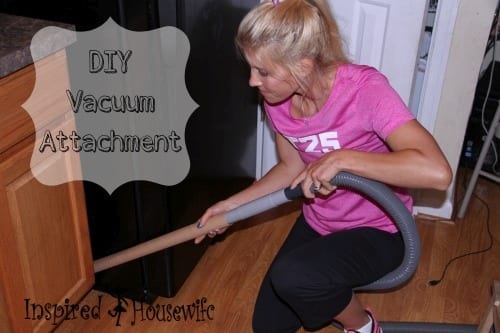 If your tube wants to slide up the hose simply put some tape around it to create more of a suction.  This DIY vacuum attachment can be thrown away or saved for use at a later time as well.   Hope you enjoyed this simple cleaning tip and will check my other cleaning tips HERE
What other ways do you repurpose wrapping paper rolls?