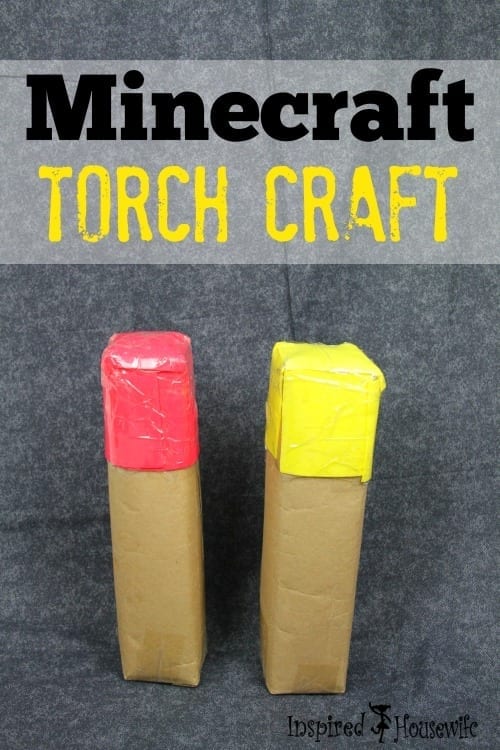 Have you heard of the popular game called Minecraft? If you haven't then either you are living under a rock or you do not have kids. When my son turned seven we got him the 3-D world computer game Minecraft. Our kids LOVE anything Minecraft and our son will watch hours of Youtube videos trying to learn how to create bigger and better things with the tools. My son's favorite Minecraft tools beside dynamite, water and lava, are of course the torches.
Minecraft Torch Fun!
I made a couple torches out of some used boxes, paper grocery bags, and crafting paper foam. It was fun to do and my son was so excited he begged me to put them up on the walls like a real torch. I did attempt this feat on our vintage coat rack and he was over the moon happy.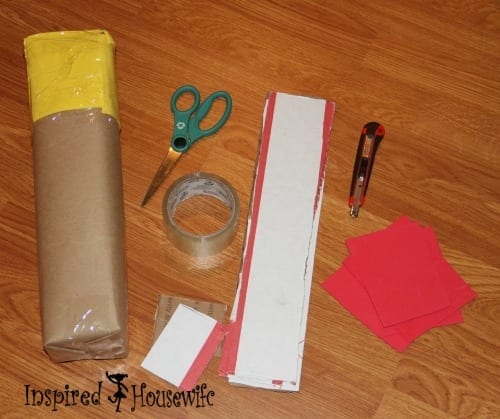 To create your Minecraft torch craft you will need:
sharp scissors
a box cutter
packing tape
brown paper of some sort either construction or from a grocery paper bag
foam or construction paper in the color of red and yellow
you will also need a box to be the frame of your torches. I used a box I got in the mail to make our torches.
Directions:
Take your box and cut into four pieces in the shape of a rectangle.
Then take packing tape and tape the rectangle pieces together.
Once you have the frame together take your brown paper and cover the entire box.
Then take your colored foam or construction paper and tape onto the top to make the lighted part of the torch.
It is a very simple and easy Minecraft torch craft to make and both of our torches have lasted over five months without being destroy!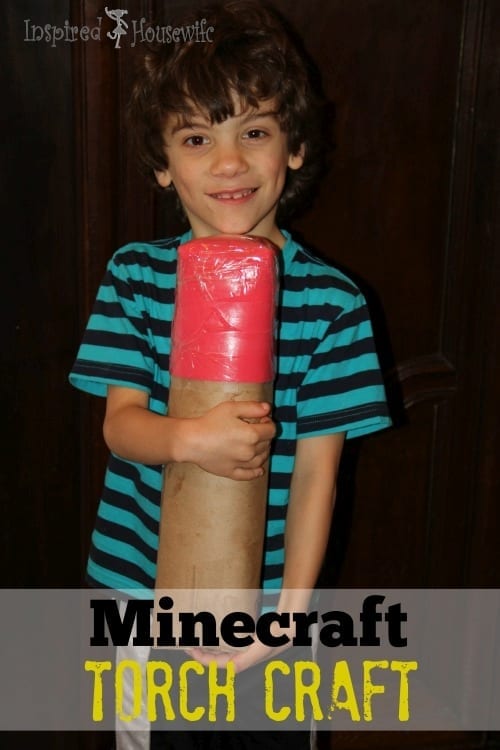 Made any other Minecraft crafts? Post Below!
{Where I linky share}