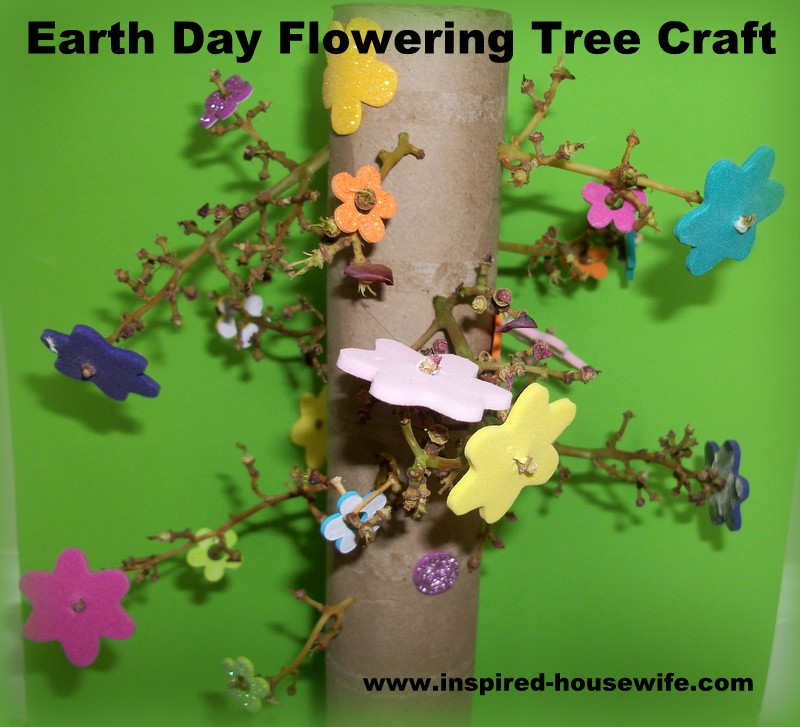 Yesterday my kids begged for a craft and I  knew Earth Day was coming up soon.  Trees and recycling immediately came to mind when I thought of Earth Day.  It is funny how I even came up with this flowering tree idea in the first place.  I remembered earlier in the day my daughter Keira screaming and running excitedly through the house,  as her brother Tristan was in hot pursuit with a paper towel roll he had retrieved from our recycling bin.  I later found the roll in my living room and on the floor next to it was a bowl full of grape stems leftover from the kids morning snack.   I am not a crafty person, but this Earth Day flowering tree craft is either brilliant or an utter fail on the craft spectrum.  Whatever it is my kids had fun poking holes through flowers, which made their day.
What you need to get started: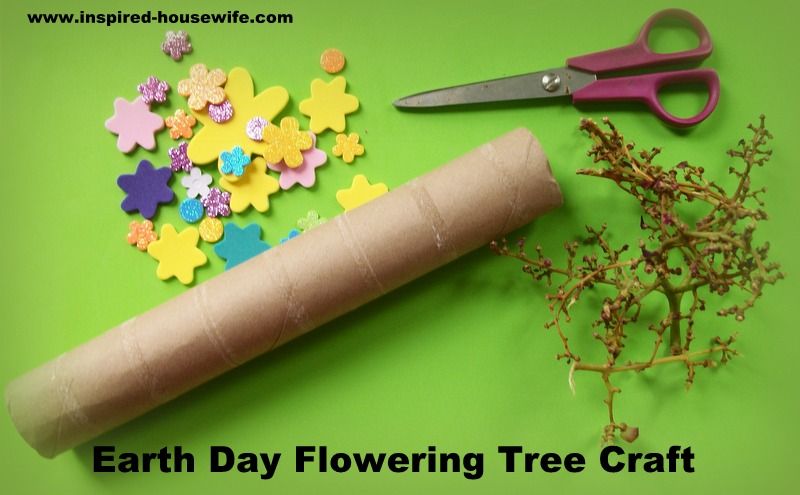 Paper towel roll
Foam flower stickers
Grape stems
Scissors or something else to poke holes
How to make your own Earth Day flowering tree:
Take your scissors and half way up the paper towel roll poke holes all over for your branches to go in. Next cut grape stems and push the cut end through your holes in the paper towel roll. Once you have done this take your foam flower stickers and make holes in their centers.  Place the flowers on the grape stems where you like and you are done.  It is simple, reuses items in your home you would not normally put together, but my kids loved it and that is what matters in the long run.
Happy Earth Day!
Amee
If you enjoyed this post please share it with your friends on Pinterest by clicking the "Pin it" button below or "share" it on Facebook.
Pin It and Win It