Milburn Orchards is a family favorite outing.  Nearly every weekend this past summer our family piled into our pickup truck early in the morning to go and visit the barn yard animals.  There are pigs, chickens, goats, rabbits, and even a resident turkey.  For a quarter you can feed the animals and spin these pulley wheels with food into the goat's pen while they bah and neigh at you.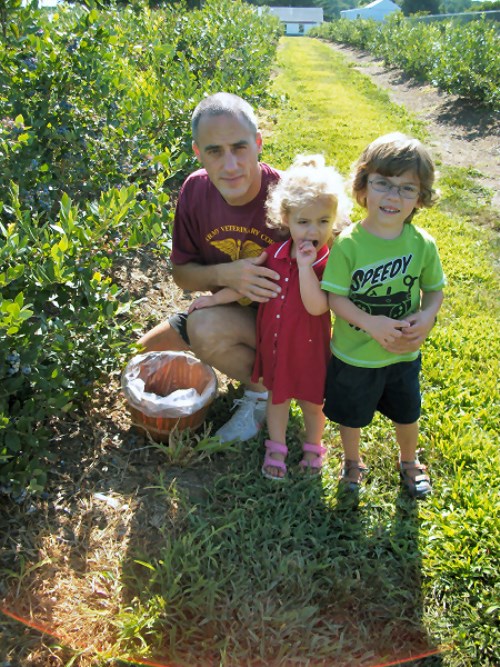 Milburn Orchards has more than barnyard animals.  They also have a play ground and a general store where you can get the most amazing apple donuts and purchase farm fresh produce.  One of the biggest draws is the U-pick part of the farm.  Depending on the season, you can pick apples, cherries, peaches, grapes, raspberries, blackberries, or blueberries.
Blueberry season was in full swing in the middle of this summer, and while the animals were a lot of fun, blueberry picking was even better.  The four of us picked lots and lots of big, ripe, juicy blueberries.  My kids loved the berries so much their poo turned blackish-blue.  They were by far the best berries I ever tasted.  Half of them we froze, but by the end, the rest were eaten fresh.
This week, six months later, my kids begged for a blueberry dessert, and I created this blueberry crisp.  It is easy to make, and it goes well with frozen yogurt or ice cream on the side.  I am eager for summer to come so we can spend time back at Milburn Orchards to pick to our heart's delight.
Gluten Free Blueberry Crisp
Ingredients
1 1/2 cups of gluten free flour (I use brown rice flour), all purpose flour or even a gluten free pancake mix will work.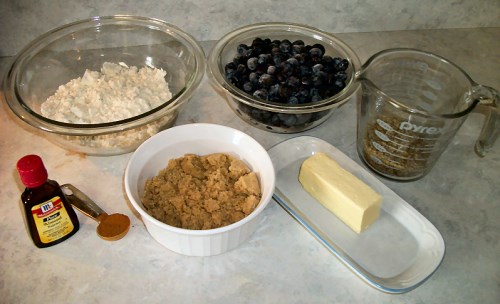 6 tablespoons of softened butter
1/2 teaspoon of cinnamon
3 cups of freshly washed or frozen blueberries
1/2 cup of brown sugar (I have also used apple sauce as a sweetener)
1/2 cup of ground flax seed
1/2 teaspoon almond extract
Shortening to grease your baking pan
Instructions
1. Preheat oven to 350°.
2. Grease a two quart baking dish or deep pie pan.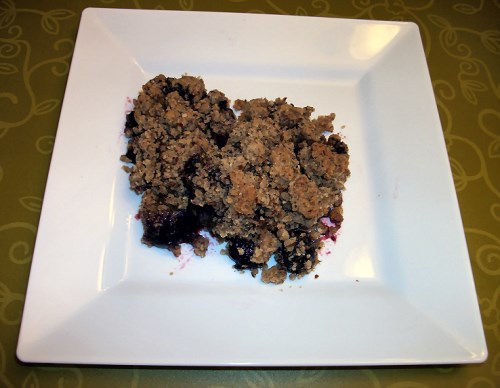 3.  Spread out blueberries on the bottom of the baking dish.
4. Mix together in a bowl the flour, ground flax seed, and brown sugar.
5. Add softened butter and almond extract into the bowl.  I use a fork to mash the butter into the flour mixture until it becomes a crumbly mixture.
6. Place crumbly mixture over the blueberries, and smooth the crumbs out evenly.
7. Place the blueberry crisp in the oven for 20 minutes or until blueberries are bubbling, and crumbs are golden brown.
Serves about 6
XOXO,
Amee
If you enjoyed this post please share it with your friends on Pinterest by clicking the "Pin it" button below or "share" it on Facebook.