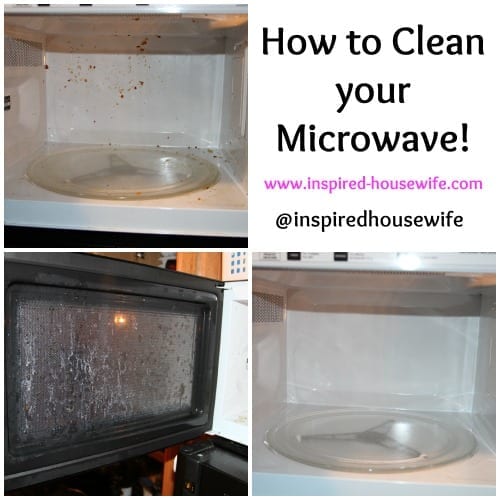 As a busy mom of three sometimes I do not have time to reheat leftovers on the stove or in my oven. I love the time my microwave saves me, but the explosions left from over cooked food can create a mess.
Cleaning Your Microwave Never Got So Easy!
Today I am showing you how to clean your microwave and the best part is it REALLY WORKS!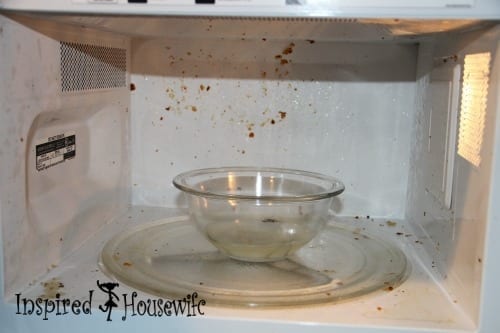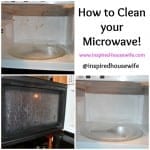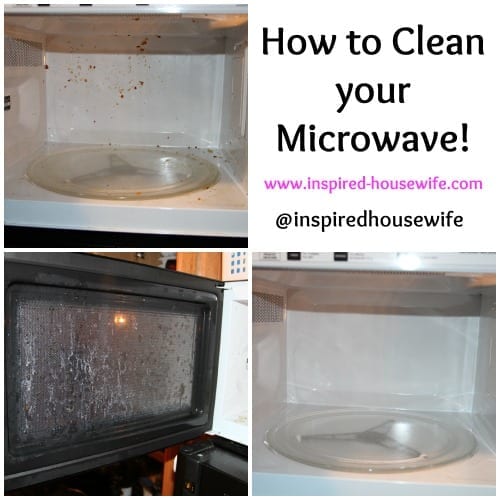 Print Recipe
How to Clean your Microwave
Ingredients
half cup of water

2

tablespoons

of lemon juice

microwave safe bowl
Instructions
I take a small glass microwave safe bowl and fill it with half a cup of water and two tablespoons of lemon juice. I heat it up for three minutes in my microwave and then let the water-lemon mixture sit for another 8-10 minutes.

I take the bowl out very carefully as that half cup of water is still quite hot. Taking a damp dish cloth or sponge I wipe the entire surface and the inside of the door of my microwave. I may have to do this several times rinsing out my sponge or dish cloth in the sink, until I get all residue.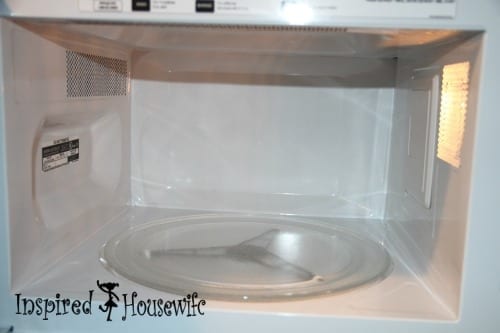 The great thing about using water and lemon juice is it is as natural as you can get and is safe to use around food and the surface of your microwave.
When using this method you do have to use caution because if you fill a bowl or cup too full of water it can at high temps explode. My method uses very little water and is very effective at getting the job done.
Who knew cleaning your microwave was so easy? Do you have tips and tricks to clean your microwave? Please comment below!