Living in a postage stamp backyard with limited sun, poor soil, and drainage issues I wondered if we could ever have a garden. Last summer I decided to experiment with small backyard gardening by buying bags of garden soil and poking holes on the bottom and sides of the bags and ripping open the tops. To my surprise I was actually able to grow some vegetables and herbs.
Small Garden Ideas
I live in the city limits, in a small town home community with what is considered a postage stamp backyard. I grew up always having a huge garden with my dad and before we moved to the city my husband and I always had gardens.
This spring I decided to try it again, but using some different vegetables than last year.
I learned that last year squash and zucchini do not grow well at all in this situation. I could get the plants to grow, but they would never flower no matter what I did. Eventually they shriveled up and died.
Our tomatoes actually did the best of anything I planted in the bags and of course I used a couple large red planters to have strawberry plants, herbs, and flowers last year – all did great.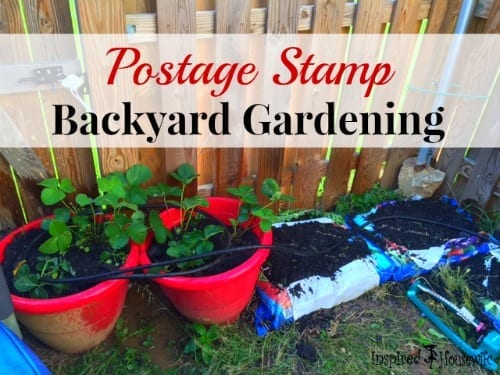 What I planted this year:
I added in a few more strawberry plants as my kids loved picking the strawberries we grew last year and so far we have had seven this year which for two plants is pretty good.
I also planted four tomato plants and already have nice large tomatoes growing on my plants.
I am trying my hand at green bell pepper plants this time, spinach, swish chard, and spinach. Not sure how well it will all grow, but like I said this is still sort of an experiment.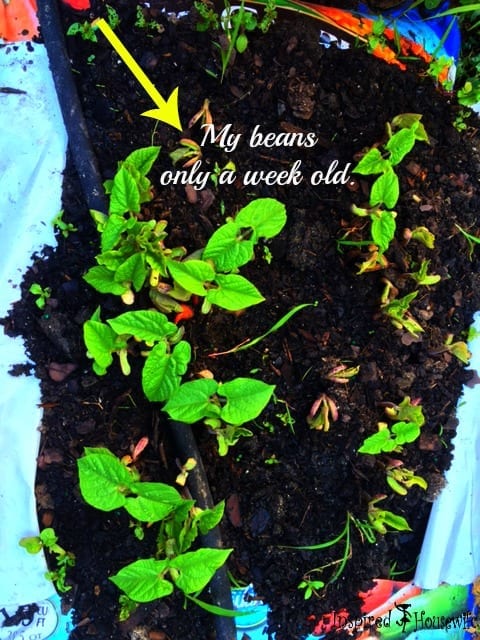 I have only full sunlight in parts of my area for 4-6 hours a day and most of my little backyard is covered in green moss and the earth squishes beneath your feet.
I do believe with a little creativity you can totally grow a small garden.
If we were not renting and owned the place, I would have built grow beds that rise, but to save cost and make it easy to get rid of I chose to try gardening this way.
Have you tried gardening in a very small space?
How did it go and what technique did you use to grow a successful garden?