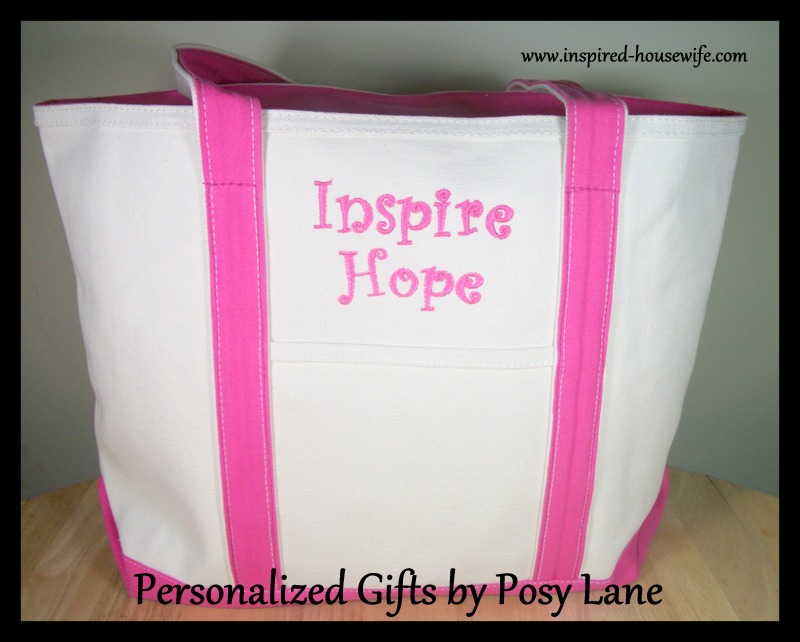 Today, I am excited to share with you a family run business out of Texas called Posy Lane.  Posy Lane started in 2007 by the Barton family so they could stay home and work while they raised their son.  Posy Lane specializes in unique personalized gifts.  I have one of their fabulous two toned hot pink canvas totes with the words "Inspire Hope" embroidered on the front of the bag.
Their tote bags are well made, come in a variety of colors and can be personalized with embroidery like my bag.  My favorite part of my Posy Lane tote bag is the color.  I love pink and the personalization adds a touch to make the bag even more attractive.  This tote is my travel bag because it is sturdy enough to hold diapers, my son's school books, the snacks and the sippy cups.  The main compartment zips so I do not need to worry about my wallet in busy grocery stores.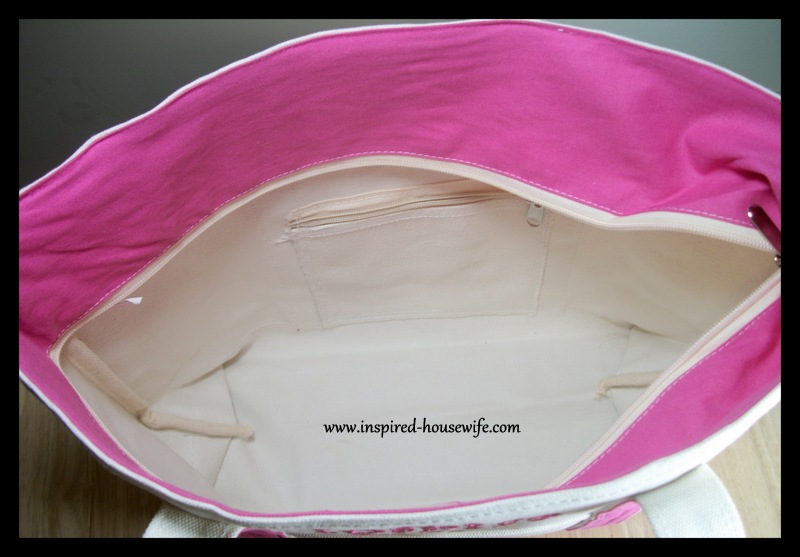 Posy Lane carries many other cute and wonderful products like personalized lunch bags and backpacks, items for babies, bath towel wraps, and fun items like their crayon keeper.  Posy Lane is the place to shop this holiday season for unforgettable gifts.
You may wonder why I chose the words "Inspire Hope".  My blog Inspired-Housewife is an outlet for me to write about my inspirations and what I love, but most of all I started my blog as a way to find hope and bring hope to others.  Those two simple words make my Posy Lane tote bag even more special to me.  It is a conversation starter and it reminds me daily that my goal in life is to give back and inspire those around me.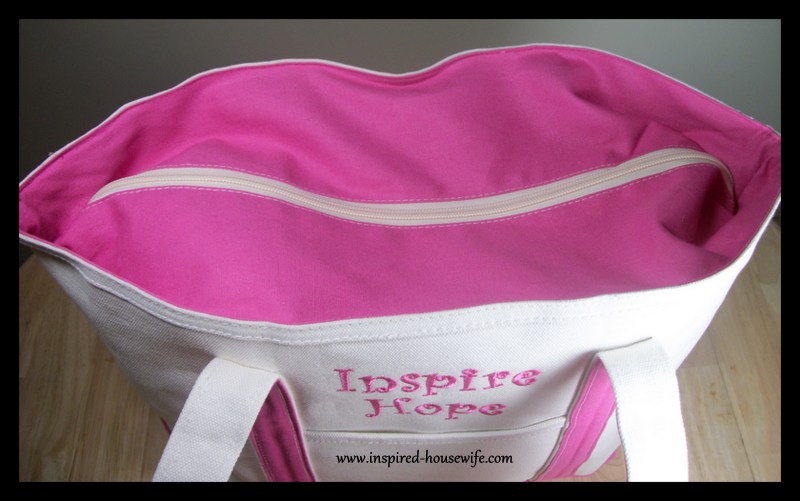 I am totally in love with my bag and use it daily.  This holiday season, if you want a personalized gift with a family business touch, then check out the full line of wonderful items from Posy Lane.
Happy Holidays,
Amee
Disclaimer:  This bag was provided by Posy Lane, but all opinions are my own, as well as photos.