Start Today by Making You Matter!
A little over a month ago I had mulled over the idea of how I could give back and help more people.
Then the light went on and I realized there are a lot of mom's like me who wake up exhausted and go to bed exhausted.
Why not give them a place where they were understood, where they could pour out their hearts and sweat at the same time.
Special needs mom support is a must! It was time for me to fill up the cups of other moms like me. I want to help you with daily encouragement, give you nutritional and fitness support all in a private accountability group.
It is time we start to take care of each other because we need to be healthy for our kids.
If you are ready to make a change and put you first then fill out my form below.
We are the bedrock of our families and if we fall apart so do our families. Take this time to make sure you are taken care of.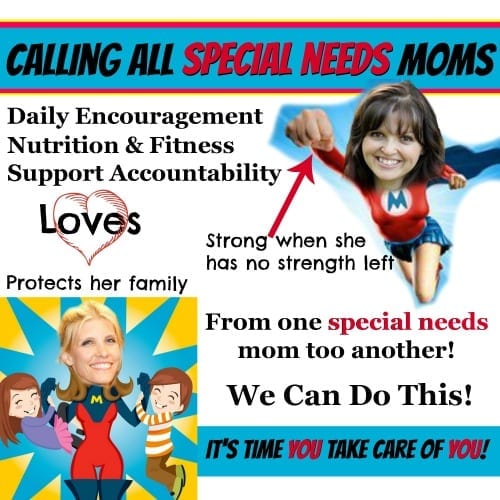 If you are a mom of a special needs child or parent in general who needs someone to talk to who understands please feel free to message me on Facebook.
We shouldn't have to go this journey alone and we should do it in a way that helps us be the best mom's we can be.