Valentine's Day is just around the corner, and while I am still working towards my makeup artist certification, I want to show you my Valentine's Day Makeup look that's not only beautiful, but simple.
As a busy mom, I love easy make up ideas, because without them there are many days I would look haggard.
Yes, being a mom to four children gives you really dark eye circles, but concealer is the way of life for mamas.
Romantic Rose Valentine's Day Makeup Look
Face:
To start, make sure you have a clean dry face, you have used your skincare, and I ALWAYS recommend using a primer.
If you want a flawless makeup look, you truly need what a primer can do.
If you don't believe me, see the image below of the oranges.
After my primer dried, I used our Tinted Moisturizer and concealer to cover up any redness and those mama dark eye circles I referred to above.
Once your face is ready, it's time to create this beautiful Valentine's Day makeup look, Romantic Rose.
Apply Silver Rose Translucid Powder along the outer perimeter of the cheeks.
I absolutely love this powder as it not only is beautiful as a blush, but it also has some sparkle to it.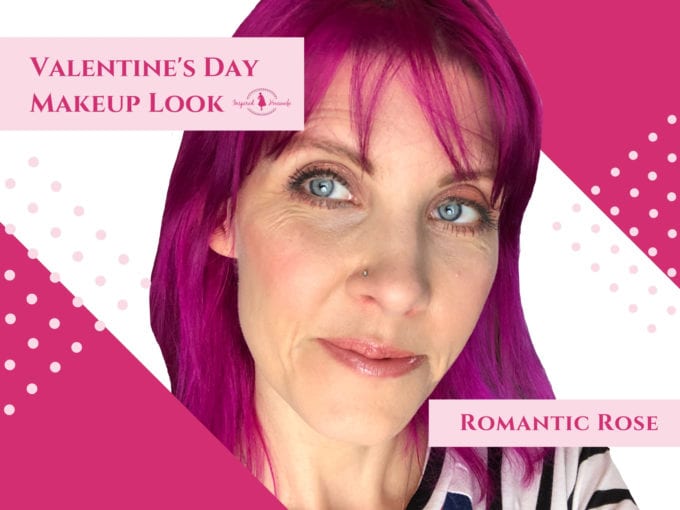 Eyes:
Apply Pink Posey ShadowSense to the lid area below the crease, and do a windshield wiper movement until you get the desired blend.
With cream to powder shadows, the beauty is in the blend.
Blend Mulberry ShadowSense at the crease, and blend Pink Posy ShadowSense along the lower lash line.
These two colors together create a beautiful, but subtle shadow look.
Next, tap Rose Gold Glitter ShadowSense onto the inner two-thirds of the eyelid below the crease, and onto the bigger corner of the eye.
I suggest you take a brush to tap the glitter shadow onto your lid.
Do not blend, or you will look like an after New Year's Eve bash party with glitter everywhere.
Line upper lash line with a liquid eye liner, or I used a Black EyeSense Eye Pencil to create a fine line extending to outward toward the end of your eye. This finishes the shadow look.
Use whatever mascara you have on hand. I used my Volume Intense Water Proof Black Mascara.
I love it, because it not only makes my lashes pop, but it also grows them out more!
Lips:
If you never heard of LipSense, then you'll LOVE my lip color. It's gluten free, NON-GMO, Cruelty Free, and it lasts 4 to 18 hours.
With this look, I chose Bombshell LipSense, because it is a soft nude with a hint of champagne shimmer, a perfect color to go with our romantic eye look.
With this long-lasting lip color, you must apply three thin layers, letting it dry in between each, and then setting it with Glossy Gloss, which prevents the color from transferring onto anything you touch with your lips!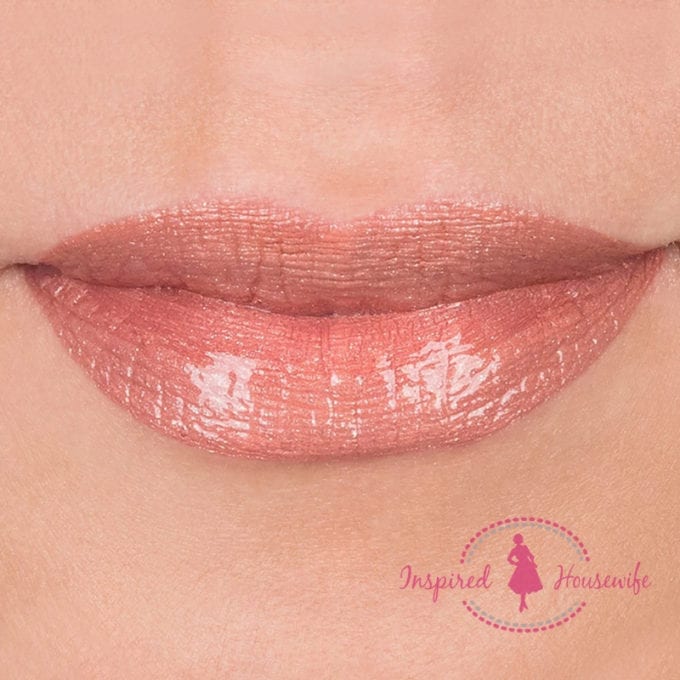 I hope you get a chance to try out this Valentine's Day makeup look.
Please feel free to message me if you have any questions about how to use some of the products I mentioned.
I am learning too, but I love to teach others they too can create beautiful makeup looks without too much skill.
Make sure you check out my video if you are a visual learner, and believe me, once you try this look I bet it will become one of your top neutral looks.