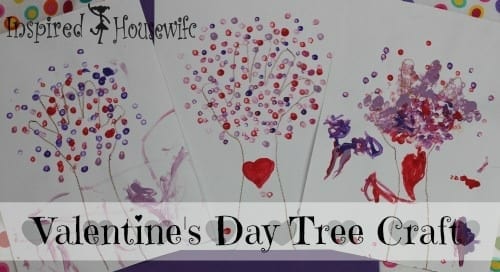 My girls and I love to craft. We use all kinds of materials to craft, from egg cartons to paper towel rolls and boxes to create pirate ships, airplanes, and other imaginative ideas. This Valentine's Day Craft is simple, easy, and fun to do with your child.
Valentine's Day Craft for Toddlers
Materials Needed:
A plain piece of white printer paper.
One paper plate, or other cleanable flat surface upon which you paint.
A few Q-tips® (these will be your paint brushes).
A brown crayon (to trace your child's arm and hand).
Red, pink, and purple paint (water-based acrylic paint is best for easy cleanup).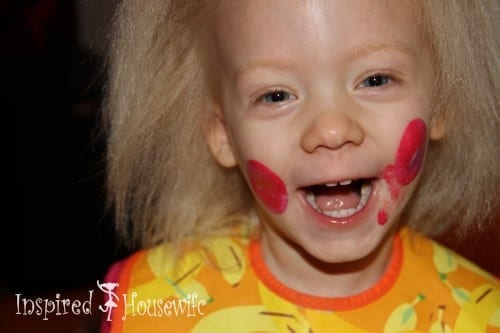 Instructions:
Take your child's arm and fingers, and place it on the sheet of printer paper at the desired "tree" height, and trace around it.
Take your Q-tip® and dip into the desired paint color and place dots all over your tree to make the leaves.
You can add a heart like we did or falling leaves.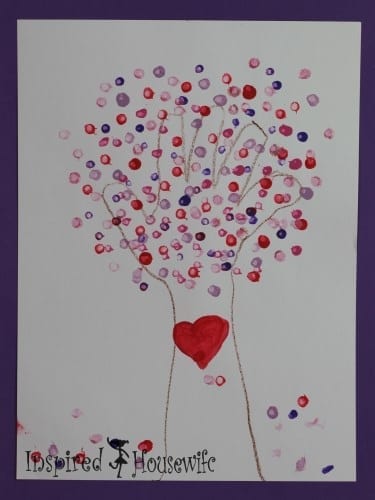 It is just that simple and fun!  This Valentine's Day Craft makes a great keepsake and even a gift for daddy or grandma.
What Valentine's Day Crafts have you made recently?