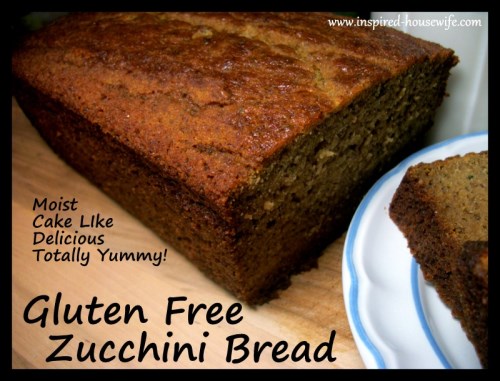 My hubby and I usually plant an enormous garden.
To us it is fun spending hours and hours maintaining the garden, and then canning or freezing everything that grows out of it. I tried to garden this year on my deck, because having a new baby I did not have the time to keep up on the weeding. Everything started growing fine, but
one thing I realized is most of my pots were too small and the dirt I had did not support the adult root systems.
I ended up with plants that did not produce much and then died. To save my tomato plants I transplanted them and they are now producing like crazy.
I plan to make lots of homemade tomato soup to freeze and can them as well so look for posts on how to do that in the near future.
Today's post is all about zucchinis. I love zucchinis because you can do so much with them. You can dice them up and throw them in a salad, you can add them to stews, you can sauté them or steam them as a side vegetable and make patties with them. My favorite way to use zucchinis is through baking. I had eight zucchinis I bought from the store a couple of weeks ago and never got around to using them. They were getting close to being to old to use so I cut them up and grated them in my food processor. The eight zucchinis made about 12 full cups of grated zucchini. I knew I was going to make patties with them and will post that recipe hopefully next week, but the rest I made bread with. This is my recipe and it took me a couple of times to perfect it, but OH MY WORD is it ever good. My zucchini bread holds together and does not crumble like some gluten free breads, it is easy to make dairy free and vegan with substitutes. You can also make it using regular flour if you are not gluten free and it should still work for you as well. This bread is fluffy and is like biting into a yummy cake. Do I have you drooling yet? I am even writing this it is that good! I hope you enjoy it as much as my family did.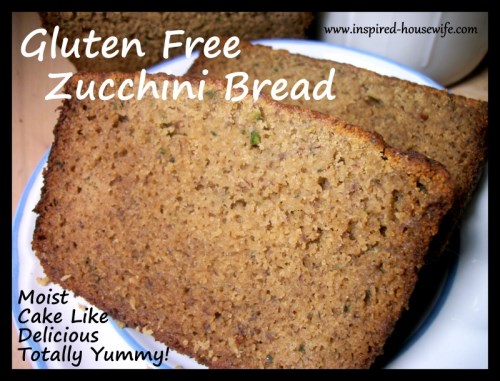 Gluten Free Zucchini Bread
Ingredients:
2 medium bananas, mashed
2 cups grated zucchini (3 small or 2 medium)
1/4 cup melted butter
1/2 cup of honey (or 3/4 cup of honey if you like it sweeter)
2 eggs
1 teaspoon vanilla
1/8 teaspoon of sea salt
1 teaspoon baking soda
2 cups Sorghum Flour (what I used) or All Purpose Gluten Free Flour (If not gluten free then use 2 cups regular flour)
Directions:
Pre-heat your oven to 350 degrees Fahrenheit (177c)
Take your bread pan and grease it thoroughly to make sure the bread does not stick
In a large mixing bowl, mix all your wet ingredients bananas, honey, eggs, butter, and vanilla.
In a medium bowl mix your flour, sea salt and baking soda
Add in a 1/4 cup of the dry mixture at a time to your wet ingredients and mix until batter is smooth. (Do Not Over Mix or you will make your bread harder)
Fold into the batter your 2 cups of zucchini
Using a spatula scrape the batter into the bread pan and place into the oven
Cook for 1 hour (if you use a different flour make sure you check your bread at the 45 minute mark as different flours cook differently -use a toothpick and if it comes clean the bread is done)
Makes one loaf – this can also be used to make muffins as well.
This recipe is simple, uses honey instead of sugar to make it healthier and will be perfect with your breakfast coffee or milk.
What is your favorite sweet bread? Please comment below.
XOXO
Amee
Places I Party At
Flour Me With Love | I Should Be Mopping The Floor | Lines Across | Craft-O-Maniac | Romance on a Dime | A Bowl Full of Lemons | TipJunkie | Clean & Scentsible | TidyMom | Delightful Order | Mom On Timeout |