As a mother, one of my goals is to raise fabulous little cooks and bakers so when they leave the nest they can create healthy and delicious meals.  I grew up watching my mom and dad drive through the drive through, but I never learned how to cook.  Cooking and baking is a fun event in my house, and this past week for homeschool I asked my son Tristan if he would like to help me create an apple muffin recipe.  He loves to cook and bake with me as he has from the time he was only about 6-8 months old.  Yes, even my babies get involved and help to make a mess.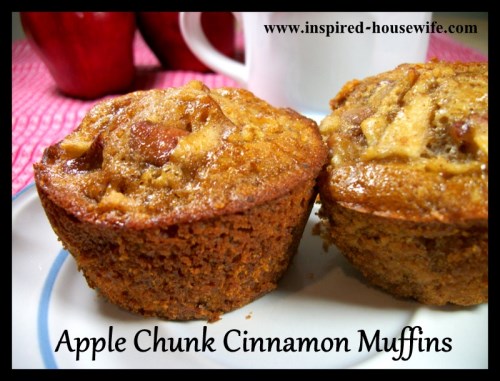 I make cooking a learning tool as well – if a recipe calls for a few eggs, then I will put one egg in and then ask a math question, "If one egg is already cracked and the recipe calls for three eggs, how many eggs do I still need?"  My son has no clue that his mother is being sly and teaching him while he has fun.  I also have my kids help me set out all the ingredients by spelling them out and by smelling them.  While my kids can not read all the spice labels they are learning to identify spices by the smells.
After Tristan and I set out a bunch of ingredients, we took an old family apple bread recipe and went to town making it more healthy and gluten free.  The original recipe called for over two cups of sugar which is a lot of sugar.  I made my muffins with honey instead of white sugar to make them healthier.  Tristan helped chop up the apples, and he carefully dumped the ingredients into the mixing bowl.  I made this recipe a few times, and even ran down the street to neighbors to use as Guinea pigs.  The last batch I made yesterday was a perfect blend of cinnamon, apple chunks and sweetness.  In the words of my husband, "They were divine!"  My kids loved them, and I am thrilled with how well they turned out.  This recipe can also be made with regular flour.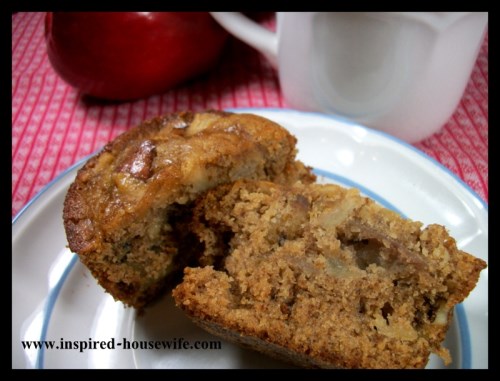 Gluten Free Apple Chunk Cinnamon Muffins
Ingredients:
3 cups of all purpose gluten free flour (if not gluten free use regular all purpose flour)
1 cup of honey
2 teaspoons of cinnamon
2 eggs
2 teaspoons of vanilla
1/4 cup of oil
1 cup apple sauce
3 apples, chopped (no more than six cups of chopped apples)
1 teaspoon of salt
1 cup of chopped nuts (optional)
1 teaspoon of baking soda
Instructions:
1. Preheat oven to 350 degrees.
2. In a large bowl, mix all ingredients until well blended.
3. Pour batter into greased muffin tins.
4. Bake for about 15 – 20 minutes or until a tooth pick comes clean.
Makes 18 regular muffins
What is your favorite way to eat apples?  Comment Below!
XOXO,
Amee
Where I Party: