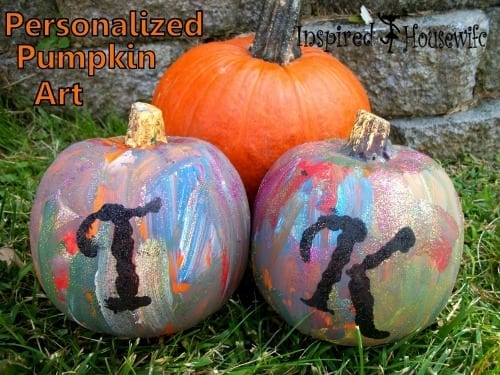 This past week my kids and I took the entire Monday to do nothing but art projects.  I love Fall and I needed some new decorations to spice up my mantle and other areas of my home.  I love to decorate with art made by my kids like here and here.  One of my favorite art projects as a kid was painting pumpkins.  I picked up a couple of fake pumpkins, glitter, stencils and paint for under $20.  Yes I know "glitter is the herpes of the craft world" according to one of my Facebook fans, but sometimes you have to live on the dangerous side and play a little.  :)
A Fun Personalized Project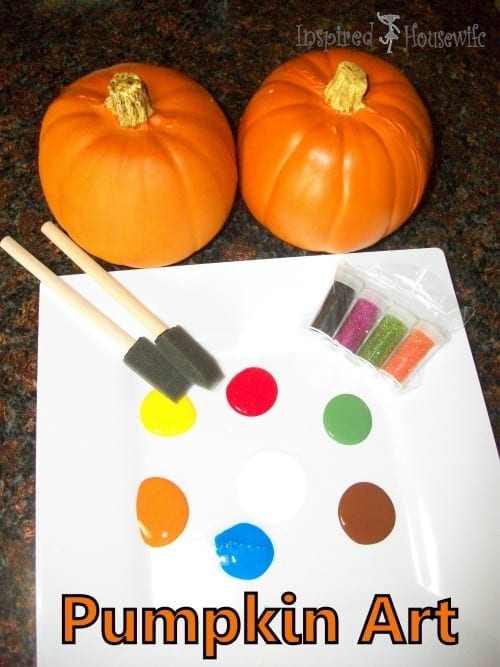 It was neat to watch my children paint their pumpkins and see their creativity come alive.  I let them put the colors on as they chose and helped with the glitter.  To make the pumpkins even more special I personalized them with a stencil of the letter of their first name.  I painted the T and then the K in black paint and then glittered it.
Personalized Pumpkin Art
Craft Supplies:
Fake or Real Pumpkin
Paint any colors
Glitter
Stencil of your choosing
Our pumpkins turned out beautifully, and added the personalized touch created special and fun art for my children.  My kids love their pumpkins and I am thankful they are fake because they have rolled down the stairs, slept with, and yes, they did manage to stay on my mantle for all of five seconds.  :)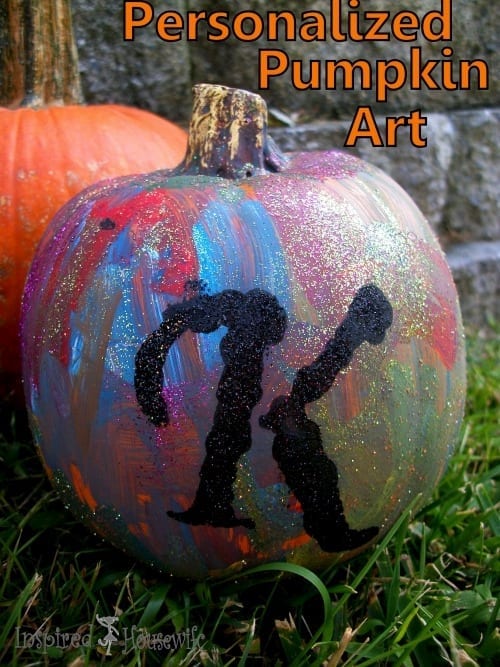 What fun crafts with pumpkins do you like to do with your kids?  Comment Below!