Berry Juice in the Carpet!
Ever since becoming a mother, I needed a serious stain remover, and I was about to discover how to remove berry or juice stains, not only from carpet, but from clothing and other materials. I only used one thing: a boiling pot of water!
The other day, I fed my kids a huge carton of red raspberries. Somehow, my mischievous 5-year-old son snuck off with his bowl.
Now, my son is known to experiment with his food, which means that—when I finally discovered he'd snuck off during snack time—I knew it wasn't just a mess I was about to face, but an experiential art exhibit.
Sure enough, to my horror, my son had taken his raspberries and stomped them into the floor!
Tough Stain, Easy Solution
Blame it on mommy-brain, but I honestly thought I already witnessed all my children finish their raspberries in my presence.
Tristan was not only sneaky, but swift, because he managed to mash those raspberries into my tan-colored carpet at least 3 or 4 hours before I finally discovered his masterpiece! The boy has amazing stealth skills—truly!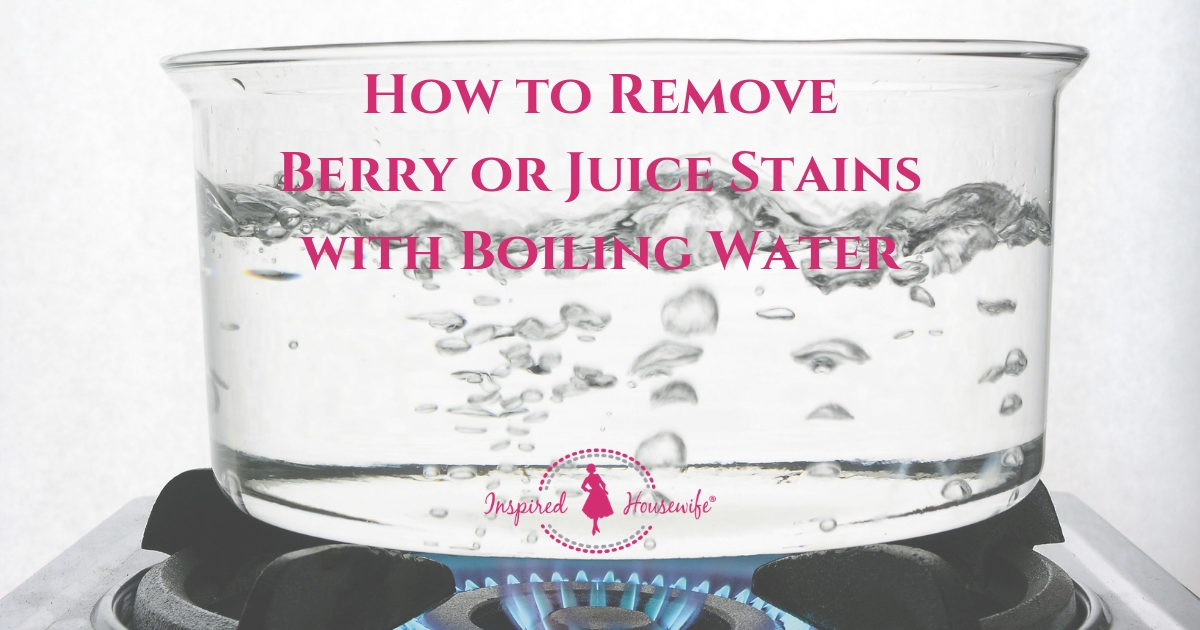 That stain was BIG and bright red. It looked angry and menacing, but I wasn't about to let it win—no matter how many hours had passed.
See, I knew of a little trick my youngest sister taught me a couple years ago: water-only carpet cleaning.

Now, I know what you're thinking—well, not really—but I'm pretty sure it's along the lines of, "Yeah, right!"
If so, then I challenge you to give this method a try. You're sure to be pleasantly surprised.
Boiled water is a simple and effective stain fighter. Plus, it's practically free!
Doubt all you want, but my stain-free carpet is all the proof I need!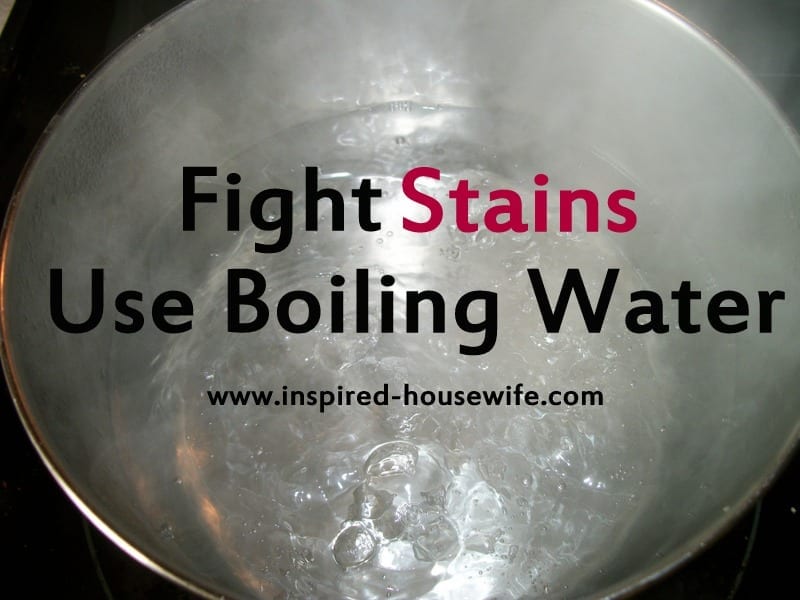 An Easy Way for How to Remove Berry or Juice Stains
Before you begin, consider the type of stain you're dealing with.
How big is it?
How old is it?
What is the stain made of?
The Stains Boiling Water Will Fix:
Blueberries, raspberries, blackberries, strawberries—basically, berries!
Most juices
Red wine
Ketchup
Oily spots or marks (depends on the oil source, but I've had success with various types of oily spots in my carpet many times before).
You can even do this trick on clothing and watch the stain disappear.
UPDATE: I originally published this post on September 8, 2012. By now, several children and many more stains later, I used this method of getting rid of stains on all of the above, and it even took out old mashed-in blueberry stains I put off dealing with for over three months!
The stickier, older, or bigger stains generally require the most water, so assess your particular stain and boil more than one pot to start if you only have small or medium pots. In general, though, I suggest:
Fill your pot (usually about 2-3-quarts) with water, place on stove, turn on high. If you have a large teapot, it works well also. This large cordless electric kettle now works perfectly for me whenever my kids create new stains.
Bring water to a rolling boil (bubbles on top of the water, not the bottom of the pot).
Once water is boiling, turn off stove.
Quickly be sure all children and pets have exited the room where the stain is located (if on carpet).
Use hot pads to pour the boiling hot water over the stained area—really saturate it.
Use a towel (or even a couple folds of paper towels) to soak it all up. Try not to rub the area. If the stain is particularly difficult, you may need to let the hot water set longer or soak it up with a towel.
Repeat the above steps for large areas or if stain does not completely lift the first round.
My Results With Hot Water-Only Carpet Cleaning
That's all I had to do for my raspberry carpet tart! I poured the boiling hot water on the stain and watched that horrible ground-in mush disappear before my very own eyes.
Then, I took a towel, gently patted the area until all the water was sopped up before swiping up the remaining seeds.
The carpet was stain-free and good as new! It was as if nothing had ever happened to it. I almost couldn't believe it!
Even after it dried, there was absolutely no evidence of the incident. The water hadn't even left any residue, which I know can sometimes happen when cleaning car upholstery.
Closing Thoughts
What more can I say? I've had great success with water-only methods, especially with stains that seemed impossible.
This could really come in handy for you, especially if you've got a 5-year-old on stealth-mode!
Why not set that chemical-laden carpet cleaner aside for once and give the boiled water technique a try?!
What unbelievable techniques have you used to conquer scary stains?
Do you have any cool stain-fighting tricks up your sleeve?
Do share! I'd love to read about your success in the comments below!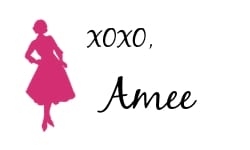 Disclaimer: This is only a helpful tip, which worked will for me. Always take great care when you use boiling water to clean. Inspired Housewife is not at fault if you happen to spill boiled water on yourself, someone else, or a pet. Additionally, we cannot hold responsibility for spilled beans, milk, or other unintentionally dispersed food items. Safety first!

Save