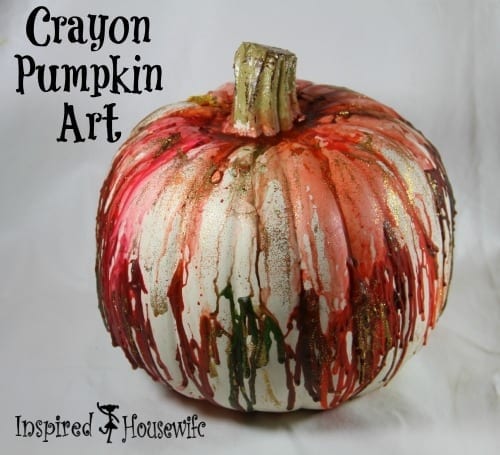 I know some of you are upset to see the Halloween and even Christmas decorations up in stores. I would have to agree on the Christmas stuff, but everything else that screams FALL I say bring it! I love fall it is my all time favorite time of the year. I love pumpkins, cider, and those fun corn mazes, but I also love to craft. My little one was so upset this past week when her brother and sister started school that we decided to have some fun ourselves. We created a crayon pumpkin art craft that was a lot of fun and now a pumpkin I can keep using to decorate year after year.
A Fun Fall Pumpkin Craft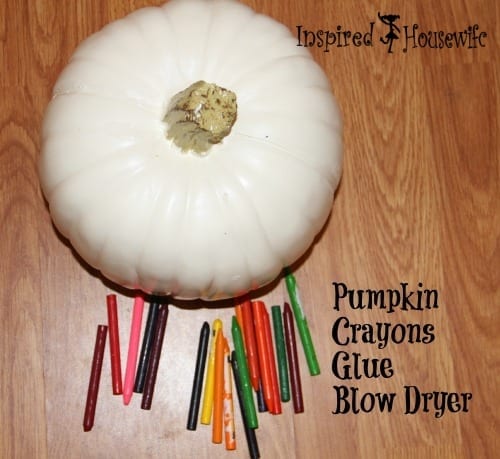 Here is what you will need:
A pumpkin real or fake (Any color will do, but I got white for the contrast)
I used pieces of crayon we had lying around the house (my two-year old is notorious for ripping off the paper and breaking brand new beautiful crayons am I the only mom who gets sad at seeing a new crayon destroyed?)
Glue
Some glitter paint (optional – I know glitter to some is like the devil to art so that is totally up to you to use it, but my little one loved it)
paint brush
Blow dryer
A drop cloth or large plastic garbage bag will do.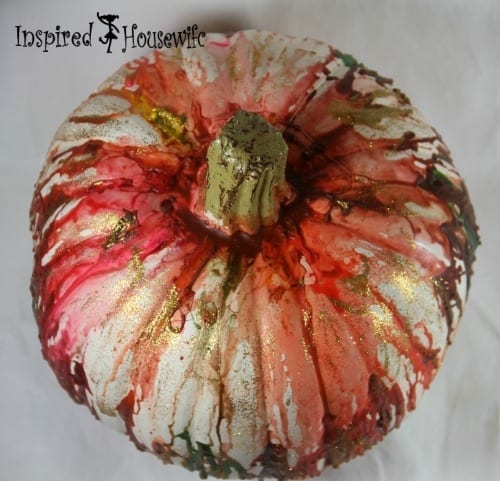 Directions:
Take your pumpkin and glue your crayons to the pumpkin – honestly we only had little success with this, but it did help once we started to blow.
Once the crayons dry to the pumpkin take a blow dryer on low heat and start the process of melting the crayons.  The melted crayon will start to drip down the sides and when all dry then you can paint on or as crayon is still wet sprinkle on some glitter.  I was pretty pleased with how are pumpkin turned out and the best part my little girl felt loved and happy.
This only took my little one and I about 30 minutes to do this crayon pumpkin art.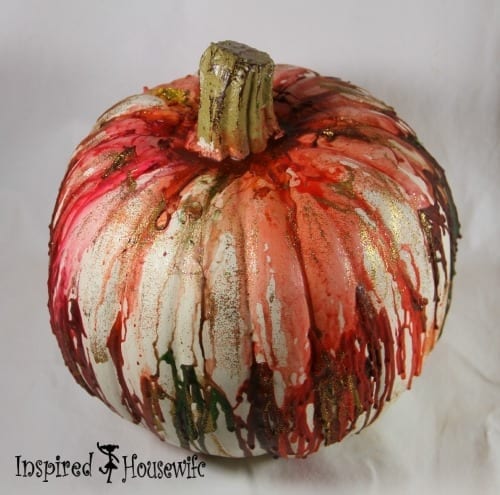 What are your favorite ways to craft with pumpkins?  Comment Below!