I love everything about pumpkin and will be sharing even more of my healthy recipes later on in this series.
I love this time of year because of the Fall decorations and everything pumpkin.  Today in my 31 Days of Clean Eating, Meal Planning and Prep series I am show casing a new healthy recipe I created the other day.
The Perfect Healthy Fall Pumpkin Brownie
When I think of the perfect brownie of course chocolate chips are usually involved and I love using almond flour as it gives such a great texture and flavor.
I was super agitated the other day and when I get like this I usually start cleaning or I bake.
I think baking was a good choice because I made apple pumpkin muffins, egg muffins, and these brownies which last about an hour if that.
My kids raved about them and my husband said, "Babe you should share these with your friends."
To be sure it wasn't a fluke I made them again and they still  tasted amazing.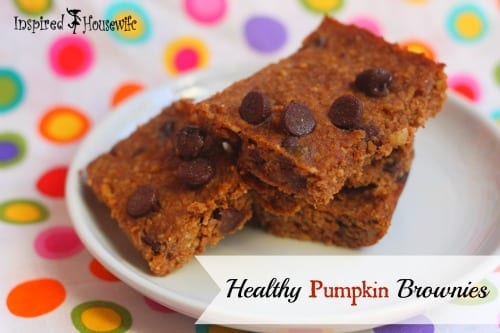 One of the many misconceptions with clean eating is people think they cannot have treats in their diet.
I am here to say this is not a diet, it is a life style and every now and again having a healthy pumpkin brownie won't kill you or your waste line.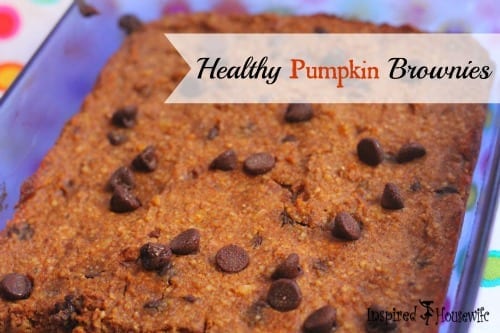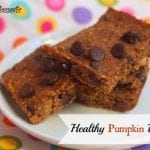 Print Recipe
Healthy Pumpkin Brownies
Ingredients
1

cup

almond flour

1

cup

pumpkin

I used canned

1

egg

1/4

cup

almond milk

1/4

walnuts

chopped finely

4

TBS

pure maple syrup

2

tsp

cinnamon

2

tsp

vanilla extract

1/2

tsp

baking powder

1/2

cup

chocolate chip

cooking spray oil
Instructions
Pre-heat oven to 400 degrees

In a mixing bowl, stir all dry ingredients together.

In another mixing bowl stir the egg, milk, pumpkin, maple syrup, and vanilla extract together.

Add the wet ingredients to the dry and mix well.

Once mixed well add in the walnuts and the chocolate chips.

Take a 9 X 13 baking or brownie pan, make sure to spray it with cooking spray and pour the brownie batter and spread until it is level.

Cooks 18-20 minutes

(21) Day Fix: 2 brownies = 1 yellow container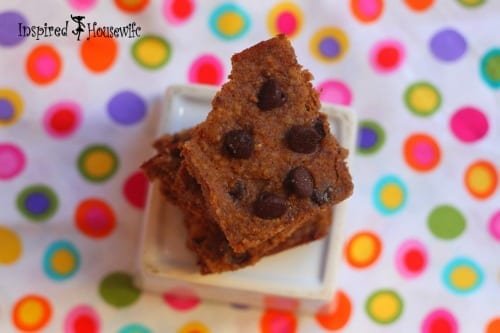 Tomorrow I am going to talk more in depth about meal planning and how it can save your sanity!
What is your favorite fall treat using pumpkin post below!