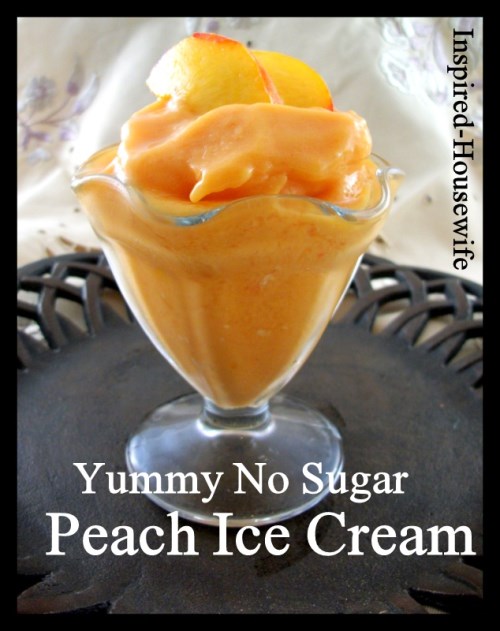 Peach season is in full swing here in Maryland and I love it.  Maryland has some of the best peaches I ever tasted.  The peaches are large and oh, so sweet and perfect for homemade ice cream and other wonderful
treats
.  I am busy canning peaches, and I figured why not make my family some no sugar peach ice cream.  It was simple to do, and the end result was fabulous.
Ingredients:
3-4 medium sized peaches
Almond, coconut or regular milk
Contact Paper Covered Cookie Sheet
Directions on how to make your own no sugar peach ice cream:
Take a pot of water and bring to a boil, once the water is boiling plop in your peaches.  Leave peaches in hot boiling water for no more than 30/45 seconds.  This helps the peels come off the peach easier.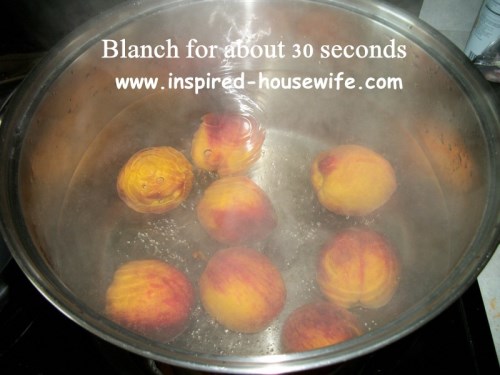 Have a bowl full of ice with water ready to place your peaches in to cool them down and keep them from cooking.  Once the peaches are cooled peel and pit the peaches.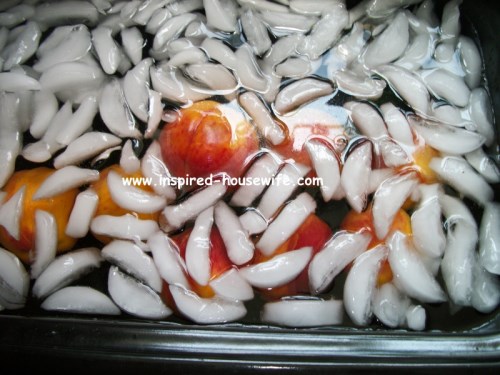 Get a cookie sheet and line it with contact or wax paper.  Then cut your peaches into slices and put them onto the tray.  When done put the sliced peaches into your freezer.  It should only take about three hours or less to totally freeze the fruit.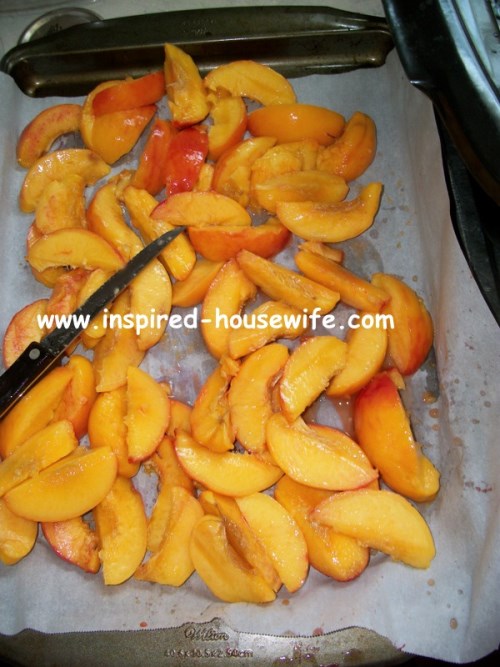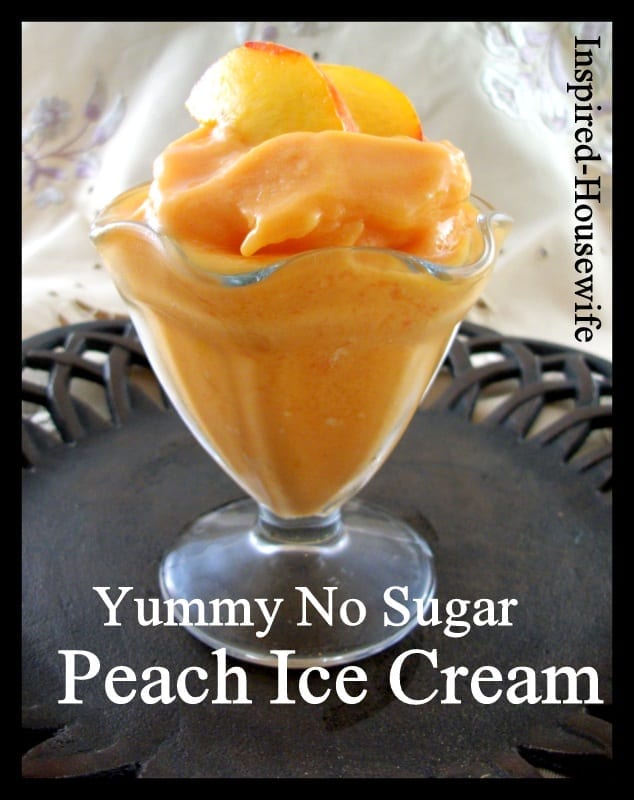 Once your peaches are frozen put them into your blender and chop them up until they are minced.  Then add about 1/3 cup of whatever kind of milk you chose for every six cups of frozen peaches or to the desired thickness.  Blend for three to four minutes and then serve immediately rather than freezing for use later.  There are no softeners in this ice cream and it will freeze as a block of pureed fruit.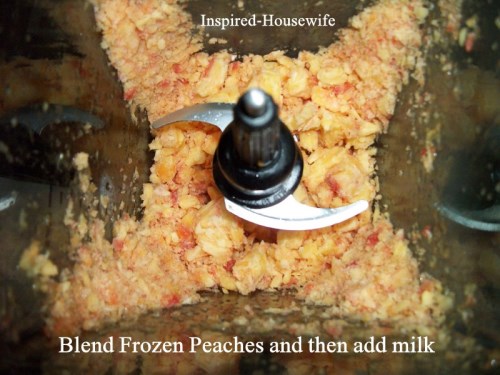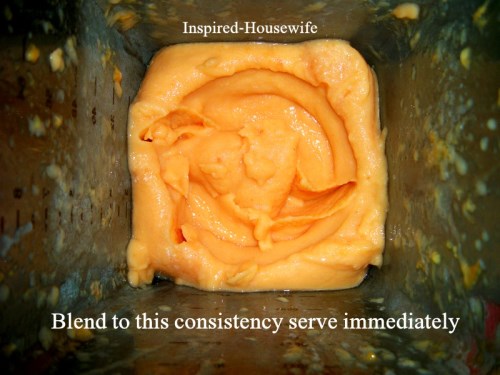 This ice cream is not only yummy, but it is good for you too.  There is no added sugar and contains only the natural sugars in the peaches.  Depending on the milk you use (I used coconut milk) you can make this dairy free.  Do not let the summer get away without treating yourself and your family to a wonderful and yummy, healthy treat of no sugar homemade peach ice cream.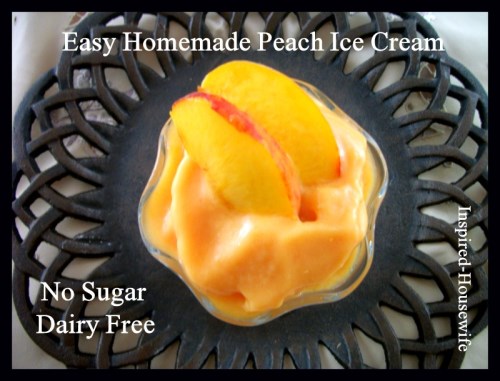 XOXO,
Amee
If you enjoyed this post please share it with your friends on Pinterest by clicking the "Pin it" button below or "share" it on Facebook.
Shared on these fine blog linking parties: