Our Legacy as Women
For ages, women triumphed in the art of self-sacrifice with little regard for self love. While individuals vary, the consistent swelling and thriving of the global population throughout the centuries supports the thought most women of the past truly valued an existence dedicated to the selfless nurturing of family.
In every culture there are extremes, but history paints a vivid image of our significance. We become needed and wanted in so many ways, and appreciated or neglected in many others.
As a fellow champion of self-sacrifice, I also desperately want women to master self love. It's time you learn how to love yourself properly.
What is Self Love?
As a woman and a mother, our experiences in childbearing and child-rearing are the most draining, yet rewarding periods of our lives. Women experience these firsthand without being told what they're like.
Also, we don't need reminders of how the freedom to love a supportive spouse gives us both a sense of liberation and belonging. What we must understand as women, however, we aren't bottomless pits of all the good things a woman offers.
We might be the glue holding everything together in the home or even the workplace, but when the composition of ingredients making us whole is in short supply, we become hollow, used-up versions of ourselves.
This is why it's absolutely vital we know how to define self love and engage in self love activities.
What does it mean to love yourself? So many get this wrong. Self love isn't simply self-esteem. It nourishes self-esteem, and it paves the way for confidence, strength, and creativity.
It's the only love someone else cannot give to you. It's the love your children can't understand and might even obstruct. Yet, it's the brand of love you need first, last, and most.
Self love is the best love, vital to our happiness.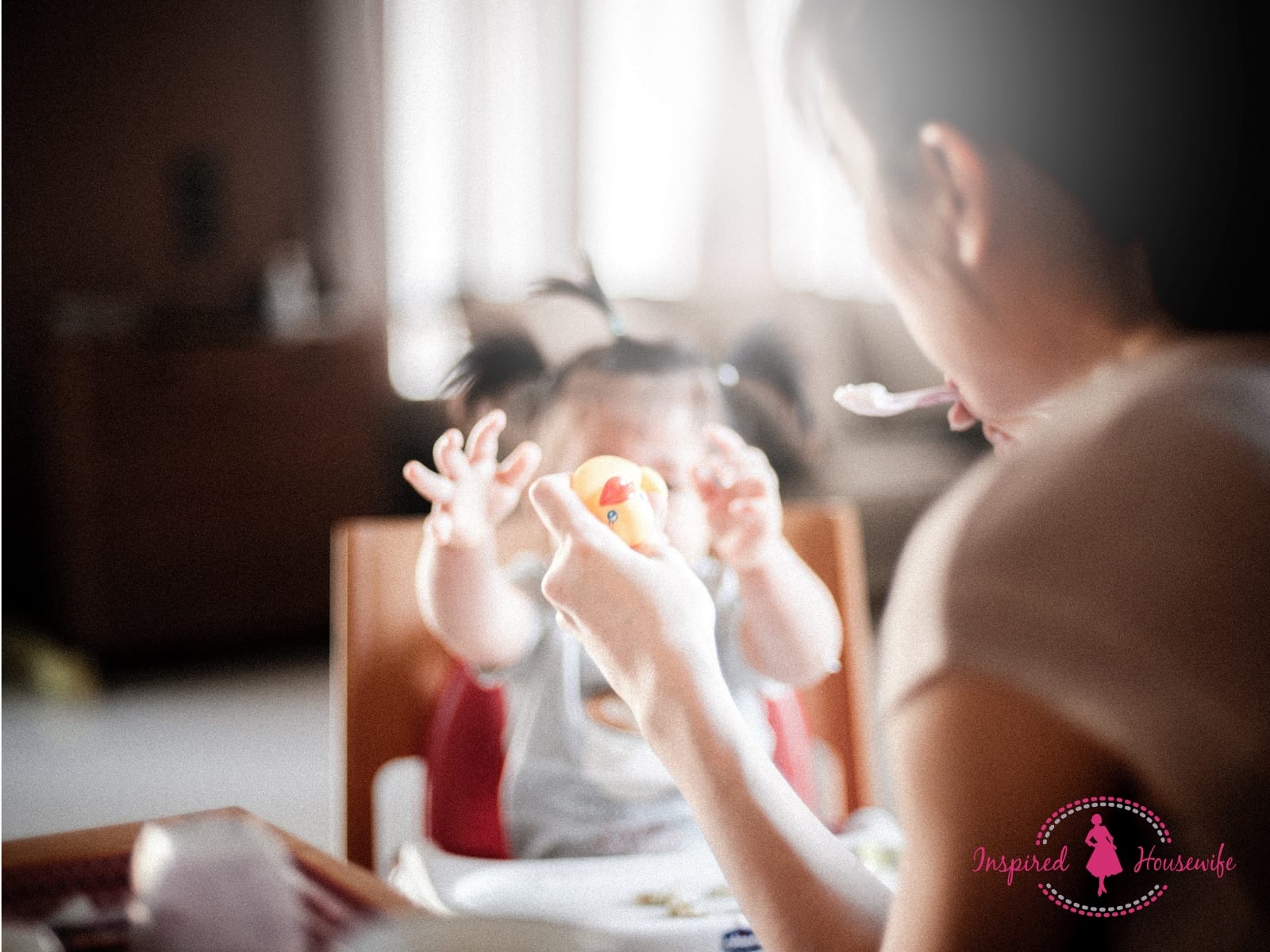 How to Love Yourself and Why
The golden rule in life has always been the same: "treat others as you would like to be treated" (i.e. "love others as you love yourself"). This concept seems simple, except when we suddenly realize the lesson goes both ways. How can we love others if we can't even love ourselves?
The truth is, we continually find ourselves thrown into situations and environments where we're expected to love others and treat them far better than ourselves.
From children to spouses to work environments, we're constantly putting the happiness and the needs of others ahead of our own. But wait! Isn't this the noble thing to do? Doesn't it scream of altruism and the perfection of character? Actually, no!
Your family and friends could love you more than life itself, but their own personal trials and daily distractions lead them to expect too much from you, and too little from themselves in return.
Your thoughts and your actions teach those around you how to perceive and behave toward you.
If you live in constant bare minimum survival mode while supplying everyone else's life of luxury, you're not only trampling on your own health, happiness, and future, but you're also inadvertently trampling on theirs.
Maternal Self-Sacrifice
What good is a mother with nothing left to give after five or ten years? What's so appealing about a wife too tired and unhappy with herself, in one way or another, to engage in romance?
How business savvy can we expect of ourselves five years down the road when we've put our health and happiness on the back burner for the sake of pleasing strangers and mere acquaintances?
You are needed and wanted and you always will be. The job of a mother and a wife never reaches an end point until the end of your days on Earth.
Are you pacing yourself to last through a full life of loving them? Or are you all poured out already?
These are the questions you need to to ask yourself to maintain a balanced view on how to love yourself.
Ways to Love Yourself More
First, let's cover the basics. Self love isn't a sentimental feeling. It isn't something you just decide to have one day.
You can't just quote affirmations to yourself and expect it to come to life. It takes major and minor investments to develop self-care.
Here are some reflective questions to help determine if you provide adequate self-care:
Are you tired most days?
Are you unwell?
Is there a nagging health issue you've just "dealt with" for some time now?
Do you have extra weight you're not happy with but cannot find the time or energy to remedy just yet?
Does your time for yourself seem limited?
Do you feel you have very little peace and quiet in a day?
Are you eating hot meals or are they cool by the time you have a chance to eat?
Do you feel you are cooking for the preference of others instead of yourself most meals?
Does the start of your day leave you feeling short on time for basic necessities like showering and other self-care?
Do you feel you should get out more—for drives, walks, socializing, etc.—but the schedules and deadlines of others in the home seem to hold you back?
When you have money to spare, do you talk yourself out of buying the things you personally need almost every time?
Bare Minimum Living
Some of you think you live life with the bare minimum covered, and one day, your schedule will open up, money will be pouring in, and your spouse and children will suddenly be ultra-sensitive to your needs and wants with everything falling magically into place. Wrong!
If you can answer "yes" to many of the questions above, the truth is, you're probably failing miserably at this "bare minimum" thing.
Why do I say that? It's because even just the bare minimum must also include your needs and your wants..
There's an old saying: "Happy Wife, Happy Life." I once imagined this as the mantra of spoiled rich women who pout and withhold good things from their husbands when they don't get their way. Now, however, I'm of the opinion an unhappy woman in the home really makes an unhappy home.
Some of you might not like this view, but it's how I feel, and what I've experienced in my own life, and observed in the lives of many others.
More often than not, it is the mother and the wife who sets the tone in the home. Is she anxious? resentful? impatient? Is she lonely? unmotivated? controlling? Is she strong? nurturing? balanced?
Whatever a woman might be at any given time, she is capable of working for or against herself, which ultimately brings everyone else down.
She can pretend for a time and manage the home and the family in an applaudable way, but how long can she continue to pull it all off when she's not satisfied or fulfilled in even the most minor of ways?
Let's just be honest with ourselves. We can't fake happy and if we keep trying to, we're going to make everyone we love miserable. This is what self-care—and ultimately, self love—is all about.
What is Self Care?
There are two pillars at the foundation of self love: self-care and self-worth. Self-care and self-worth exist simultaneously in a symbiotic relationship with one another. They feed into the strengths of each other and are dependent on one another to stand strong.
Should either pillar fall, the other becomes defenseless against the weight above, and everything could come crashing down. The weight above is both a collection of life experiences and events. This weight reveals the strength of the pillars below.
Self-care is the secret in how to truly love yourself because it determines the strength of self-worth. Because self-care determines self-worth, it's safe to assume that a woman who oftentimes feels worthless, is not consistently engaging in self-care activities.
She could be under the illusion that others outside of herself determine her value, which could explain why her pillars are weak. Alternatively, perhaps she's confused about what self-care actually means.
Self-care should be a priority. It should be scheduled into each day as if it's vital to everyone's success—because it truly is. It is impossible to invest in others if you haven't first invested in yourself. So, where do you begin?
There may be over 100 ways to love yourself, and you could achieve these easily in a mindless, robotic way, but the goal is to develop a mindset that naturally leans toward creating and conducting self love exercises.

Mindset hinges on two parts
Part 1: Understanding what gives you worth. Your worth is determined by how you treat yourself—not by any external forces, including those you highly value.
You are not defined by the events in your life. Your worth is not dictated by others. Your self-care, or lack thereof, determines your level of self-worth.
Part 2: A willingness to guard valiantly the self-care process in spite of opposition. Be consistent. Be uncompromising. You are your only true advocate.
Self-care creates self-worth, which in turn develops a natural tendency toward loving yourself. Your biggest mistake will be disregarding the importance of a consistent self-care routine.
Be uncompromising when it comes to self-care. Schedule it in. Inform others of its importance in a gracious manner and protect your routine as if your life depends on it—because it actually does.
Conclusion
If time weren't such a constraint for all of us, I'd jump right in to the basics of self-care, but let's save that for part two of this series on how to love yourself.
I plan on sharing many more articles about self love because I feel it is a dire need among women these days. In the meantime, I hope this has helped you come to the same conclusion I have: We are far more valuable than the self love we allow ourselves.
It's time to make changes that magnify the love and respect we deserve.
Watch for my next post about examples of self love through the work of self-caring.
Until then, be kind to yourself.