When I was a little girl my grandfather would make the most delicious cornbread. I remember watching the cornbread bake through the oven window and that amazing cornbread smell filled the kitchen air.
My grandfather loved to take hot slices of fresh cornbread and break them up into a bowl, drizzle a little raw honey and pour some whole milk over it. He would sit there and eat it like a bowl of cereal.
Thanks to my grandfather I too LOVE to take cornbread and eat it with milk in a bowl like cereal. I do it because it makes me think of him, but it also enjoy cornbread.
A Healthy Addictive Cornbread
When our family had to go gluten free I really missed having cornbread.  I tried a lot of the mixes, but many did not taste very good.
I searched for recipes, but so many were filled with sugar to make them taste like cake.  I wanted something that reminded me of the cornbread my grandfather made, but also wasn't unhealthy.
I spent all last summer experimenting with different gluten free flours some of my cornbreads were too dry, others did not rise, and many the taste was bland.
Finally one day I decided to try almond flour and use apple sauce in place of where others would add oil.
My husband tried the first piece and said, "Babe I think you have nailed it!"
I made it several more times tweaking it a little bit and today I am finally sharing with you my own healthy gluten free totally delicious cornbread recipe.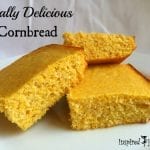 Print Recipe
Totally Delicious Cornbread
Ingredients
1 1/4

cups

almond flour

3/4

finely milled cornmeal

1/4

cup

apple sauce

1/4

cup

honey

2

teaspoons

baking powder

1/4

teaspoon

salt

optional

1

cup

milk

I use almond milk

1

egg or 2 egg whites beaten
Instructions
Pre-heat oven to 400 degree Fahrenheit

Have a large mixing bowl and add in your almond flour, cornmeal, apple sauce, honey, baking powder, salt, milk, and egg.

Mix all ingredients thoroughly until mixture is smooth.

Grease a 11×7 glass baking dish and pour the cornbread mixture into the dish.

Bake for 20-25 minutes or until a tooth pick comes out clean.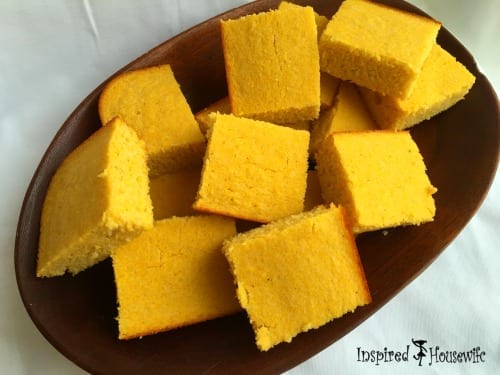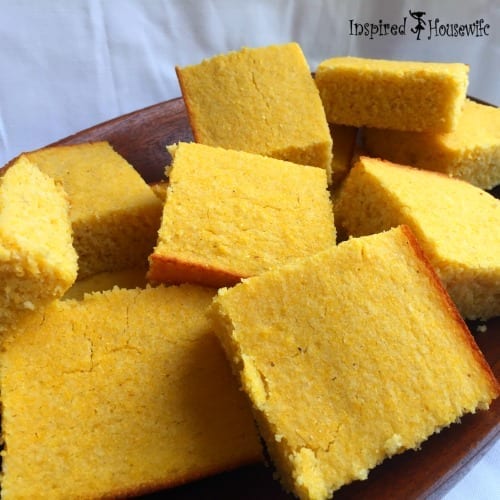 Do you love cornbread? Try this recipe out and let me know what you think!