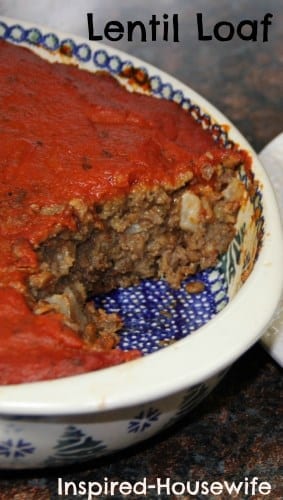 This savory vegetarian lentil roast recipe has been in the family, in one form or another, since the early 1900's, and has been one of our favorites. It is an easy to make vegetarian and gluten-free recipe that is not only healthy, but really good. It does contain walnuts, eggs and condensed milk, so those who cannot eat those items should find substitutes. I have made it without nuts and used almond milk which will alter the texture and flavor, but still very tasty.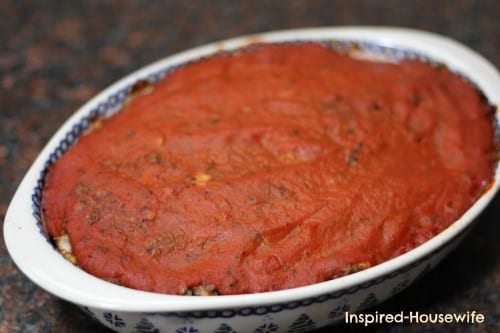 This is my go to recipe for potlucks or if one of my friends or family is in need of a meal. I liken it to the vegetarian meatloaf and my kids scarf it down without complaint.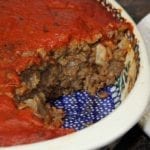 Print Recipe
Savory Vegetarian Lentil Roast
Ingredients
2

cups

of cooked lentils

1/2

cup

of coarsely chopped walnuts

1

large egg

1

large can of evaporated milk

1/4

cup

of olive oil

2

cups

of crushed Corn Chex® cereal

you can also use 1 1/2 cup of brown rice as a substitute for the cereal

1/2

teaspoon

of rubbed sage

1

medium chopped onion

1

teaspoon

of salt

1

jar of spaghetti sauce
Instructions
Preheat oven to 350°F.

Mix together all ingredients.

Bake uncovered in non-stick sprayed 7 x 11 inch dish for 1 hour.

Spread the jar of tomato sauce over the roast during the last 10 minutes of baking.

This roast freezes well and is perfect for potlucks.