What is Self Care and How to Love Yourself?
In an earlier post this week, I covered the topic of "Self Love and Why You Need It". I may touch on a few of the same points here as we delve into the nuances of self care and how to love yourself, but the real meat of this series on the importance of self care in the development of self love will be found in the previous article.
If you read the first part in this series, you are well-acquainted with the signs of negligible self care. You might of came to the same realization through the reflective questions as other readers: "I don't take care of myself."
Hopefully, you've also come to the conclusion you need to make self-targeted changes in your life to reflect the love and respect you deserve.
For this post, we focus on a self care checklist without wiggle room. In other words, this isn't just a list of self care ideas or casual suggestions to publish something.
This isn't some trendy post about "9 Super Ways for How to Love Yourself in the New Year" or an air-headed campaign for "9 Fun Self Care Activities." Instead, this is a daily self care checklist that should NEVER be neglected, overlooked, or discarded.
Consider this a plea from one self-sacrificing woman to another: self care is a right, not a privilege. How to love yourself more is an imperative.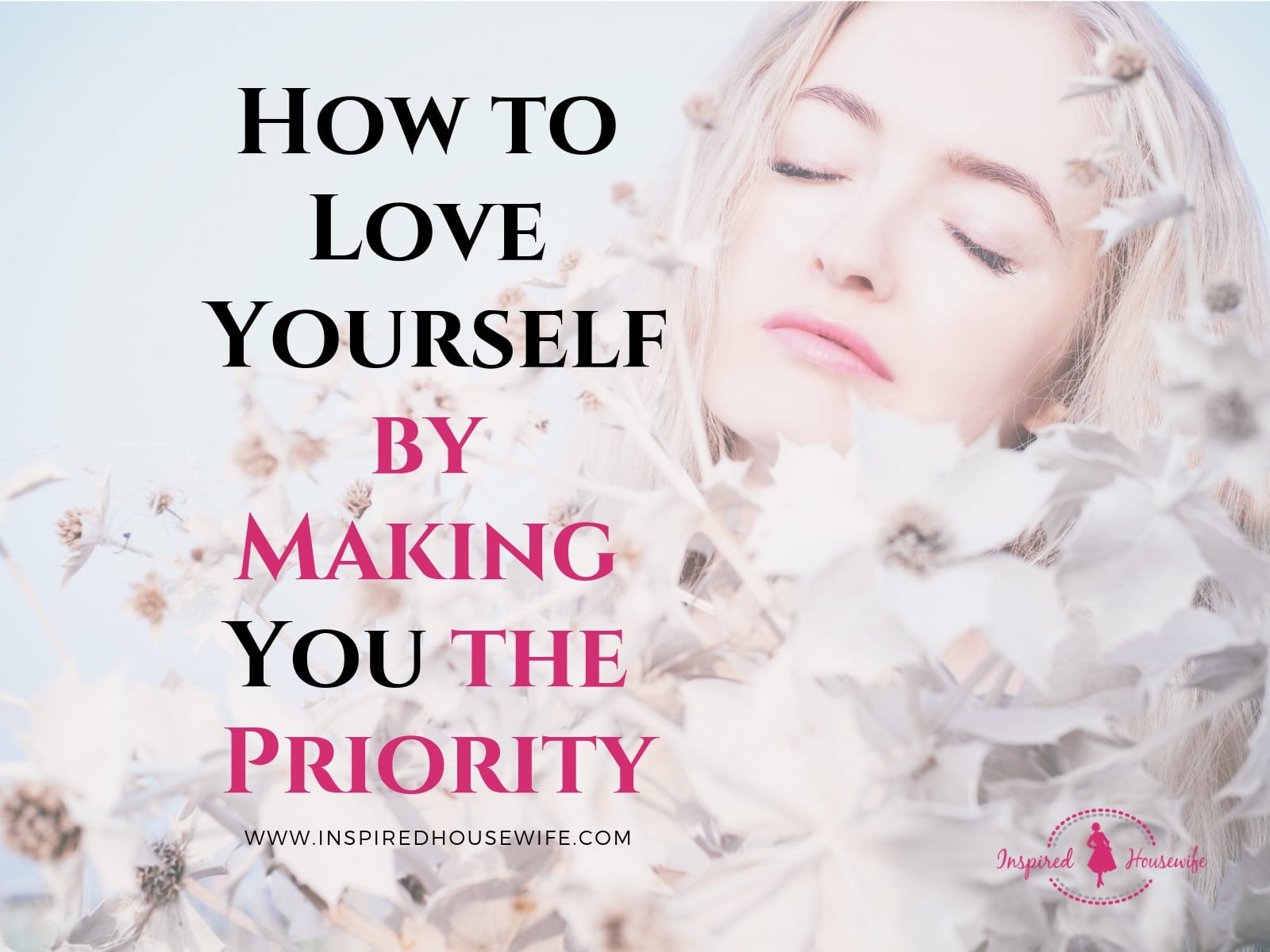 What if Nobody Else See the Importance of Self Care for Me?
More often than not, this fear you have about someone opposing the fulfillment of your needs and wants, is just that: fear. What so many women don't realize is that many of the situations they find themselves in—where a loved one is content leaving them on the backburner—are a result of their own lack of self care and, ultimately, self love.
You shape the perspective that others have about you. Your behavior and actions toward yourself determine your value in their eyes. Treat yourself as if you're worthless and you can expect others to do the same, whether they mean to or not.
If you can honestly say, "I don't take care of myself" in most cases throughout your daily routine, then why would you expect anyone else in your life to see a reason to facilitate your self care or even recognize the necessity of it?
When you exhibit self-care behavior that sends the message "my needs and wants deserve respect and attention," the people in your life will take notice and you will see an adjustment in their behavior and expectations of you.
Surprisingly, mere consistency in your routine can bring about these changes in others without unnecessary confrontation.
In some cases, you may be up against a borderline tyrannical, self-centric person in your life who truly doesn't value you no matter what. Trust me when I tell you this: The more you love yourself, the more you invest in yourself, the more you commit to self care, the less power you give them to mistreat you and make you feel insignificant.
You might also be surprised to discover that standing up for the right to love yourself fully may just harvest the love and respect you never anticipated from someone who once couldn't peel their eyes away from a mirror long enough to take notice of anyone but themselves.
9 Self Care Activities For Women
1. Sleep
The National Sleep Foundation determined women need approximately 20 more minutes of sleep than men. Yet, a large number of women, regardless of their occupation, achieve only four to five hours of sleep each night.
Lack of sleep is crippling to women. Sleep deprivation can cause continual brain fog, weight gain, increased heart rate, raised blood pressure, lowered libido, diminished fertility, and a decrease in collagen production (in other words: premature aging and bad skin).
It's time to stop wearing "hardly any sleep last night" like some badge of honor. It's more like a flashing red light, signaling how trivial you treat yourself.
You are not investing in a "free day" by giving up sleep to get more done. Even if you achieve more work, your "free day" is wasted because of exhaustion.
You absolutely cannot get ahead by giving up sleep. You're only shooting yourself in the foot.
If you don't take your sleep seriously, how can anyone else?
Remember, the amount of sleep you allow yourself says a lot about your self-worth, especially to others. This includes employers, spouses, and children.
Show them your sleep—your well-being—is more important than losing sleep over their imposing and poorly-timed expectations.
2. Exercise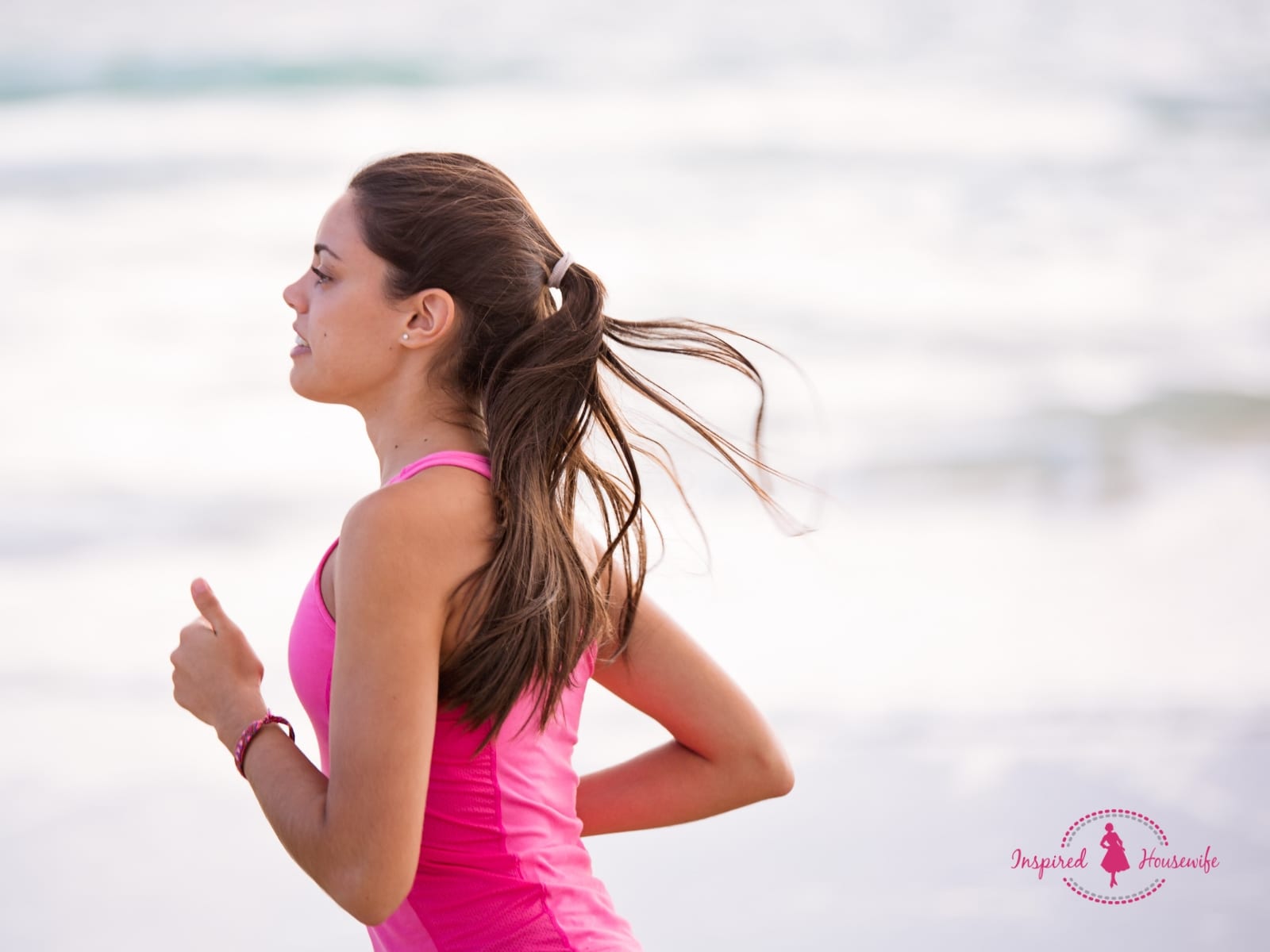 Exercise helps prevent hormonal mood swings, bone loss, and weight gain. Exercise also releases "happy chemicals" into your brain, eats away at stress, boosts your confidence, dissolves anxiety, and supplies energy.
It provides energy in two ways: 1) it strengthens and forms skeletal muscles, which creates a metabolism that works for you, not against you, and 2) it improves sleep.
The human body was not designed to sit or stand still for hours upon hours. It was made to continually move.
When we neglect to exercise, we may or may not see a visual change in our health and appearance, but we are definitely teaching ourselves to view our body as something that can be unfairly used up and neglected.
What's worse, we teach our children to do the same thing in regards to their own bodies. They might be rambunctiously mobile now, but some day they'll have a job and a family, and it will be all-too-easy for them to fall into the same patterns as their parents.
Your body is a miraculous machine, not a prison for the mind. We live in an era where "brainwork" is more common than physical labor.
More and more, we use up our mental capacities to the point of panic attacks, breakdowns, depression, anxiety, and an all-encompassing exhaustion, numbing any sense of motivation in other areas of our lives.
This imbalance in brainwork and body work is truly lethal. Your mind needs your body to move.
I don't care if you're already Venus herself, get moving every day. Whether it's a daily walk or just a 30-minute Beachbody workout, make it happen.
3. Eat Healthy (most of the time)
One of the hardest self love activities for a woman is feeding herself well. You cannot take shortcuts with healthful eating, even if you're striving for weight loss.
Food must not only be nutritious, but also appealing. A well-balanced meal is one that is colorful, tasty, and satiating.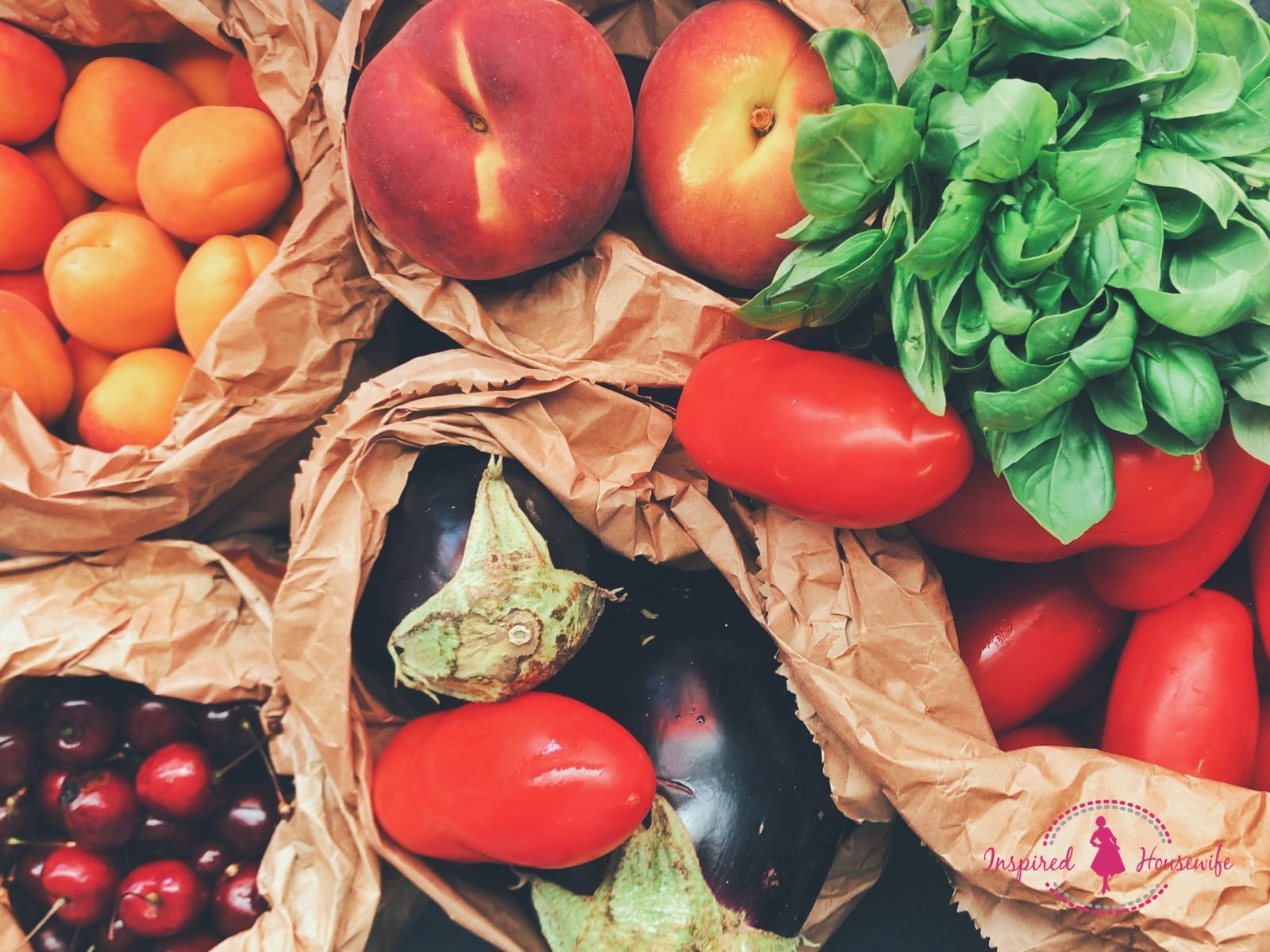 You don't deserve to be hungry, no matter what you weigh. You do deserve healthy choices, better options, specific meal times, and a plausible plan for long-term weight loss and weight maintenance.
You also don't deserve to eat last in the family. You might be the chef of the home, but even in commercial kitchens, chefs are treated like kings. They run the restaurant. Not even the manager has as much say as the chef when it comes to food.
So, instead of pampering everyone at the table and finishing up dishes while everyone eats, commit to one of the strongest pillars of self care. Sit down and enjoy the fruits of your labor. Eat while it's still hot, not the leftovers after kids are in bed.
If you continually show everyone in your home you eat last—and eat alone and cold, for that matter—how can you expect them to recognize and respect your needs to eat at all?
Your behavior when it comes to eating well or eating poorly (whether they're unhealthy choices or merely a delay in fulfilling your nutritional needs) sends the message to even toddlers "Mommy comes last."

4. Alone Time
Alone time is good when used appropriately; for your benefit. It is not a privilege. This is a self care right.
The mind needs peace and quiet each day. You need silence and space to reflect, plan, or to just let loose. Feel free to combine alone time with exercise or spa treatments, but be sure your "me time" is of high quality.
Partake in activities or thoughts that uplift and invigorate you. A hot bath, maybe? An hour of painting art? Heck, even just 20 minutes in the car with a playlist of favorite songs is enough to revive just about anyone's day.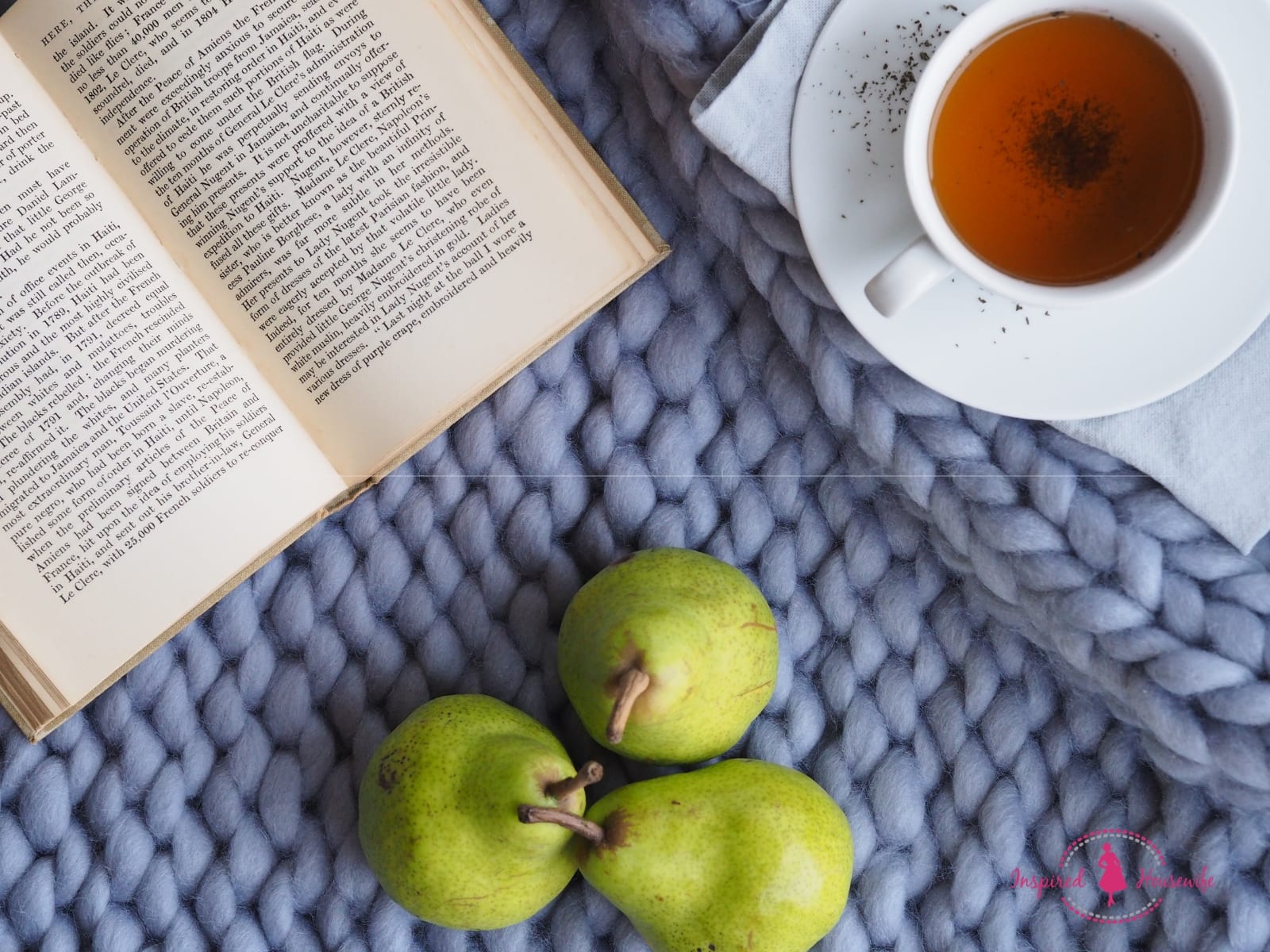 Make it known to others how important and special this time is for you and don't corrupt it with socializing, chores, or work-related tasks. Be absolutely uncompromising about this part of your day. Rearrange your schedule for it.
Take small steps at first – 15 minutes, 20 minutes, 30 minutes. Make it an appointment like any other and stick to it no matter who whines.
You can't know how to truly love yourself unless you actually make time to cultivate self love with the importance of self care alone time.
5. Reduce your workload, but leave room for the occasional challenge
In other words, work smarter, not harder. Do not permit work to take over your entire life. If you don't need to bring it home with you, then don't. Keep it out of sight and out of mind when you're with loved ones or conducting self love exercises.
This means you may have to turn off your phone or at least leave it in another room or the car. It may mean you'll have to confront an employer about boundaries. If you're paid hourly, don't accept calls from work and don't return texts if you're clocked out.
Setting boundaries with your boss is about establishing your worth and asserting a right to have your off-duty life respected. Self care in the workplace is just as vital as self care at home.
If you work from home, schedule your working hours and do not deviate from them. When it's time to work, work. When it's time to stop, stop.
It's simpler than you've been making it out to be, and you'll be surprised by how much more you achieve in an uninterrupted set time as opposed to scattering it throughout the day.
Even small children can be trained to respect a work-from-home mother's schedule without being made to feel that he or she is not as important as the mother's job.
For millennia, the household chores of women were grievous and difficult tasks. Laundry day, for example, was strenuous and back-breaking, and sometimes multiple women in a single neighborhood would gather together to help one another get it all done.
Despite their hardships in day-to-day living, women of the past were able to raise upstanding individuals who changed the course of history. Some women were famous authors and pivotal figures without neglecting their daily household duties.
Their children remembered them fondly as both nurturing and resolute, and it was abundantly clear that they were never made to feel less important than their mother's work.
Today, we are blessed with automated washing machines and dryers, as well as dishwashers and even self-guided vacuums. Yet, with all those advantages, we still manage to complain of little time and feel as if we can't accomplish much because of our children.
It's a false narrative. You can do this.
You just need to implement more structure and be unyielding about it.
6. Embrace your autonomy, be your own advocate
You possess the right to govern yourself. Learning to love yourself starts with respecting and nurturing this right.
You can lend an ear to the advice and suggestions of those who love you, but only you feel the innerworkings of your heart and mind.
Only you experience the heartache or joy of your situation.
Only you know what you are willing to sacrifice and take on.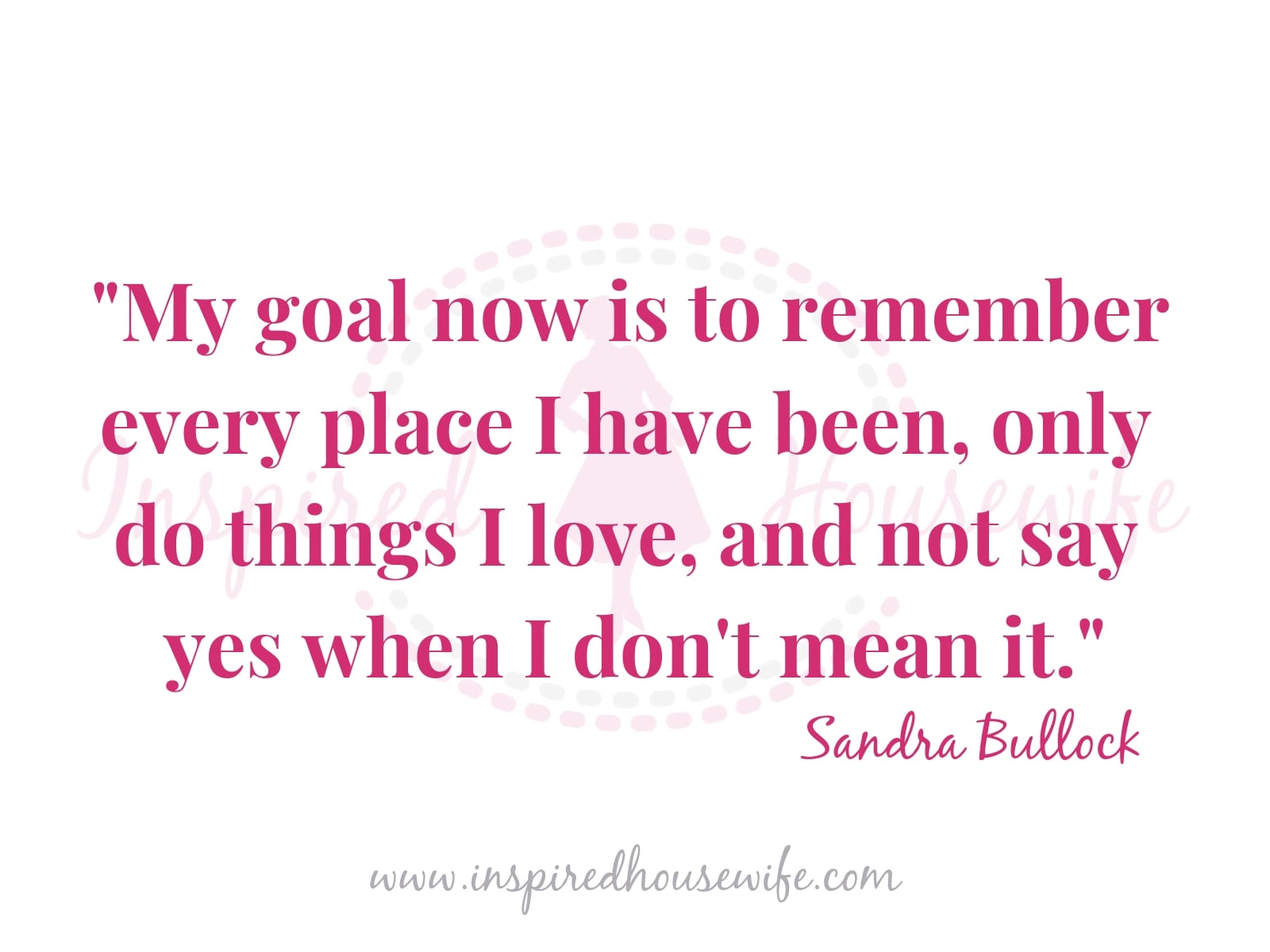 It's time you learn the value of saying "no" more often. It's essential to self care. The two most powerful words in the world are "yes" and "no", but we tend to say "yes" more than we actually mean it and "no" is now the villain.
Be your own advocate. Protect yourself from the good-intentioned impositions of others.
Say "no" to that party, to that task keeping you up late, to the playdate you're really not enjoying, to the borrowing you don't want to lend, to the drama of which you don't want to be a part, and to the group project for which you couldn't care less.
Say "no" to those who waste time and gossip.
Say "no" to the unrealistic goals of others.
Say "no" to saying "yes" all the time.
Guard your autonomy!
7. Feel Pretty
High maintenance, low maintenance—it doesn't matter. Get in the habit of grooming and primping yourself every day in a way that makes you feel pretty.
Don't ask anyone's opinion. This is about your opinion and how it makes you feel.
If you get enough sleep, if you make time for exercise, if you plan ahead for healthy eating, if you allow yourself time alone, and if you reduce your workload to something manageable and limited by a set time, you won't be faced with the unhappy reality to which many women resign themselves.
You absolutely can—and should—groom to your liking every day. Make yourself clean. Make yourself smell nice. Pamper your skin with lotions or oils. Nourish your hair and spend time making it presentable. Slap on your favorite makeup. Dress in a way that flatters you, even if it's simple and plain.
Whatever your "feel pretty" routine is, don't skip it. Make this priority a natural, daily self care habit at the start of each morning so that you feel confident and ready to meet whatever comes your way.
8. Earn Better Rewards for Yourself
Now look, we all treat ourselves, whether it's ice cream or a manicure. Admit it. You might not have a lot of funds available, but you're still able to relax to a movie or buy yourself some Starbucks from time to time.
Most people can do that at least once a week. The trouble is the timing of a reward, and yes, the type. If a reward is as simple and affordable as ice cream or sugary coffee, you almost feel entitled to it just for waking up in the morning or keeping your children alive by the end of the day.
Are those sometimes major feats? Oh yes, there's no argument there, but the point is to challenge yourself to reach goals, to improve yourself.
There's no greater self love than self-improvement and the best way to motivate yourself is to reward yourself accordingly.
Is there something you want that could take a little more effort or financial planning on your part? Good. That's what a reward should be.
You've heard it before, but if your goal is to lose weight, your reward every 5 to 10 lbs. shouldn't be a visit to a restaurant or any activity that reminds you of food (i.e. going to see a movie). The same principle applies to other goals.
Don't sell yourself or your efforts short by a poor reward system. I don't mean to exhaust the subject of "weight loss," but it's a process that really helps to clarify proper rewards.
A friend of mine is on a weight loss journey. She's never been much for the "feel pretty" routine, but she has come around to see how important it is to her self-worth. So, every 10 lbs. she invests in herself.
If she hasn't lost 10 lbs. for some time, but she's adhered strictly to her routine for 14 days, she makes the same investment. It could be acrylic nails or professional waxing, but she saves for it and refuses other treats along the way. Every 20 lbs., she has her hair professionally done or she takes a 2-hour drive to the nearest mountain trail and gives herself an entire day of alone time amongst the crisp, refreshing mountain views.
Since weight loss is her goal, she no longer permits herself to think of Starbucks or a nice restaurant meal as a reward—those are distractions and deviations from her goal. She's finally realized that she deserves better than that.
Like my friend, you can motivate yourself with rewards that are worthy of you and worthy of whatever journey you're on. Don't be your worst enemy. Deny yourself the things that destroy progress or distract you.
Don't give yourself a reward that makes you tired. Don't give yourself a reward that won't last. What's most important is that your reward system solely involves you.
No family vacations that make you feel more exhausted and worn out and used up. Take no desperate, lonely, or even pity-inspired weekend invitations toward others who have a tendency to complain or incite drama.
Don't include anyone who could spoil your reward experience. Don't be afraid to enjoy something by yourself. Don't be timid in asking your spouse or your family or your friend to facilitate the reward, either.
Do you want breakfast in bed after a week of 12-hour shifts? Would you like to not have to cook any meals on an upcoming Saturday? Ask for it! It's your treat. It's your reward. You've earned it!
9. If You Can't, then Ask
Does someone else's actions get in the way of some of your needs or wants? Inform them gently and graciously. Conduct absolutely no accusations. Be respectful. Be loving.
You don't need to present a case before them pleading your worth. Their opinion on the matter is inconsequential.
You are worthy. You are valuable
You don't need to convince them of that, you merely need to be convinced of these facts yourself.
Explain your needs. Explain your wants. Explain your plan to include a daily routine of self care from now on.
Ask how they can contribute to make this possible for you. Tell them what times you expect to begin and finish specific self care activities.
Providing them with the details—cost and schedule—of a daily self care checklist, as well as what you expect them to contribute in terms of support, enables them to truly envision the possibilities of how everything and everyone can work together as a whole.
If you just go to your husband or your children with dreams but no game plan, you might be met with opposition, whether it stems from spite or confusion. Be prepared so they can be better informed.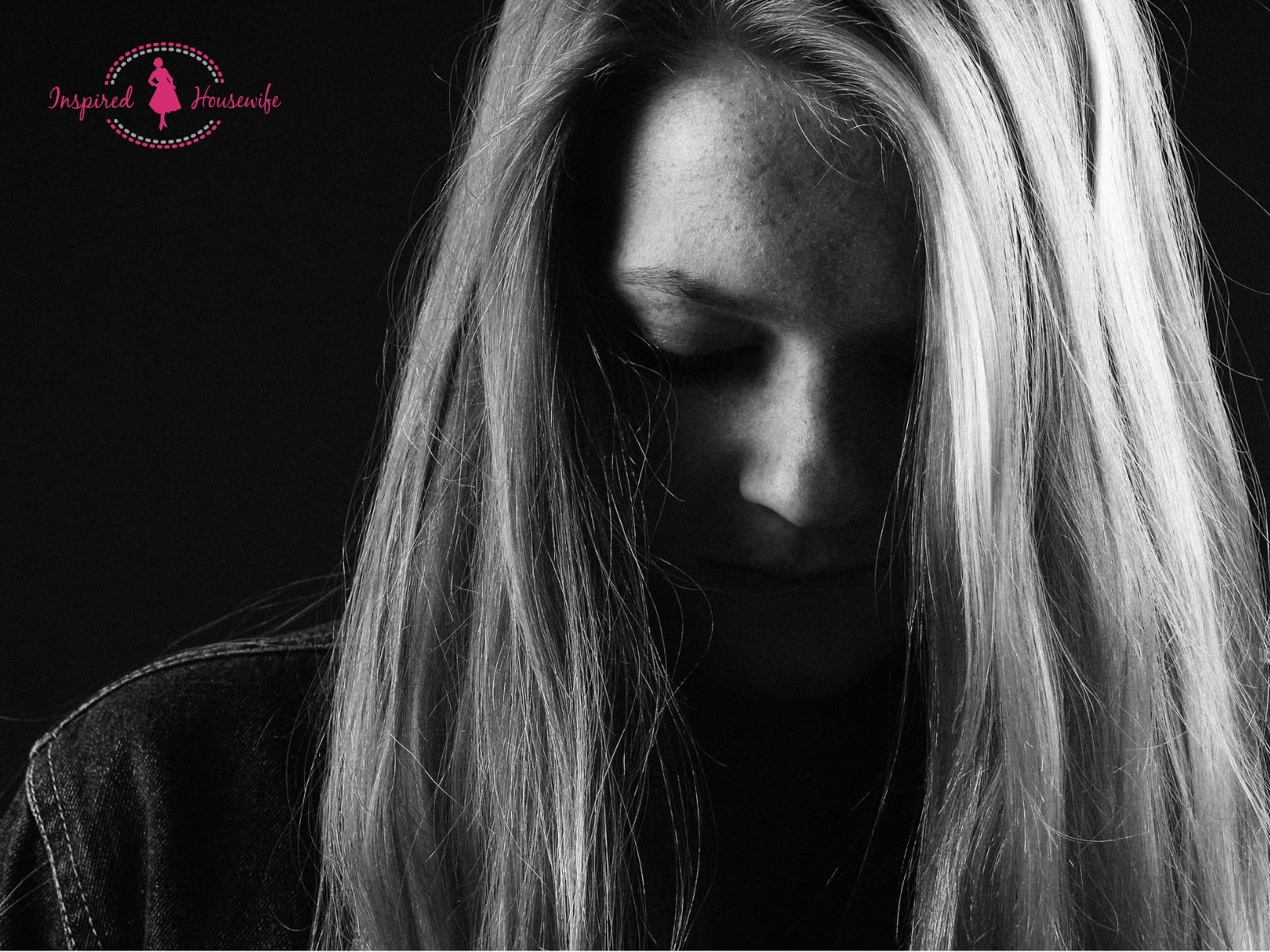 No good husband wants a miserable wife. No children want an unhappy mother. You'll be surprised by the support that is offered you, but don't leave the ball entirely in their court.
Remember, be uncompromising about the fact that a daily self care routine IS going to be implemented. What you don't want is to depend entirely on their choices. Your loved ones will let you down if your plan isn't foolproof.
Come up with a plan that is natural and easily-sustainable for them so that they don't drop the ball on your needs. You will need a schedule and a checklist that feels doable every day for everyone.
Conclusion
Does all this sound daunting? It's been done before. You can do this!
Women managed to mold their households for thousands of years to the benefit of each individual family member, as well as the community at large. Think back on the hardships of the past compared to the era we live in today. What makes you think you're less capable than women 100 years ago, 1000 years ago? You can do this!
Ladies, be convinced of your value. If you don't recognize it, neither can anyone else.
Be brave. Be vigilant. Be determined. Be unmovable. Be unstoppable.
You deserve happiness, comfort, and respect. Take what's yours and holdfast to it. Become the queen of your home. It will take time and much effort, but you are going to be blown away by the woman, the wife, and the mother you'll be after a month, after 3 months, after a year of implementing self care strategies.
Don't give up at the first sign of hiccups. Don't cave when someone refuses to acknowledge your needs.
Never forget that self care is a right, not a privilege.
What other self care activities for women can you suggest? Or, are you interested in learning how to develop and prioritize self care?
Do you have a story to share of your own personal journey toward loving yourself more? I'd love to read about it!