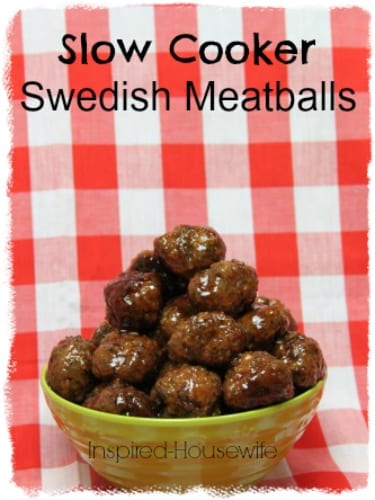 This is a super-good Swedish Meatballs Crock-Pot® recipe that is great for any Sunday football game, but especially good during the Super Bowl. Some feel these are not Swedish Meatballs, but that's what we call them around here. Call them whatever you want, but they still taste great!
These Swedish Meatballs are super easy quick. Every little fan and Sunday helper in your house will love them!
I make healthy meatballs by hand (Homemade Turkey Meatballs). I made this Swedish Meatballs recipe previously with frozen meatballs as described below, but it also works for homemade meatballs.
If you use freshly-cooked, handmade meatballs, then the cooking time for the recipe below will only be about 2-3 hours in the Crock-Pot®.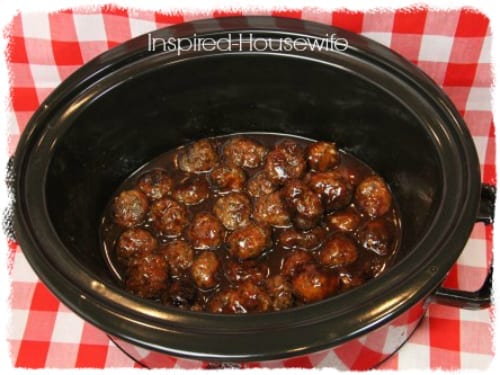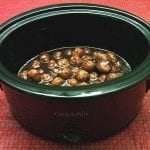 Print Recipe
Super-Easy Crock-Pot Super Bowl Swedish Meatballs
Ingredients
2

Bag(s)

Frozen meatballs, 14 Ounce

1

Cup(s)

Grape jelly

1

Cup(s)

Barbecue sauce

I prefer the Sweet Baby Ray's® brand of Sweet Vidalia Onion Barbecue Sauce for this recipe, but you can use your own favorite barbecue sauce. Another method that I do sometimes is use the same amount of chili sauce, but I prefer the flavor of the barbecue sauce better.

1/4

Cup(s)

Water
Instructions
Pour water into bottom of the Crock-Pot®.

Put frozen meatballs into the Crock-Pot® and spread them out evenly.

Put grape jelly and barbecue/chili sauce on top of meatballs.

Cook for 3 to 4 hours on low. Stir together after about one hour, and then stir about every 45 minutes thereafter until done.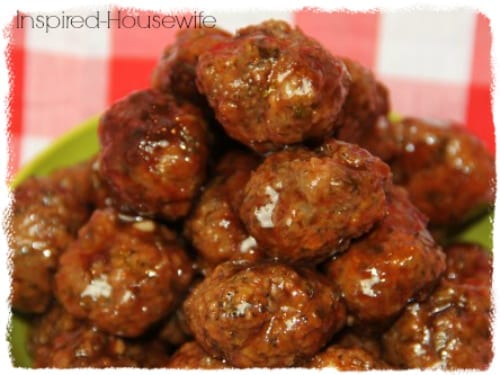 Disclaimer: Crock-Pot® is a registered trademark of Sunbeam Products, Inc.