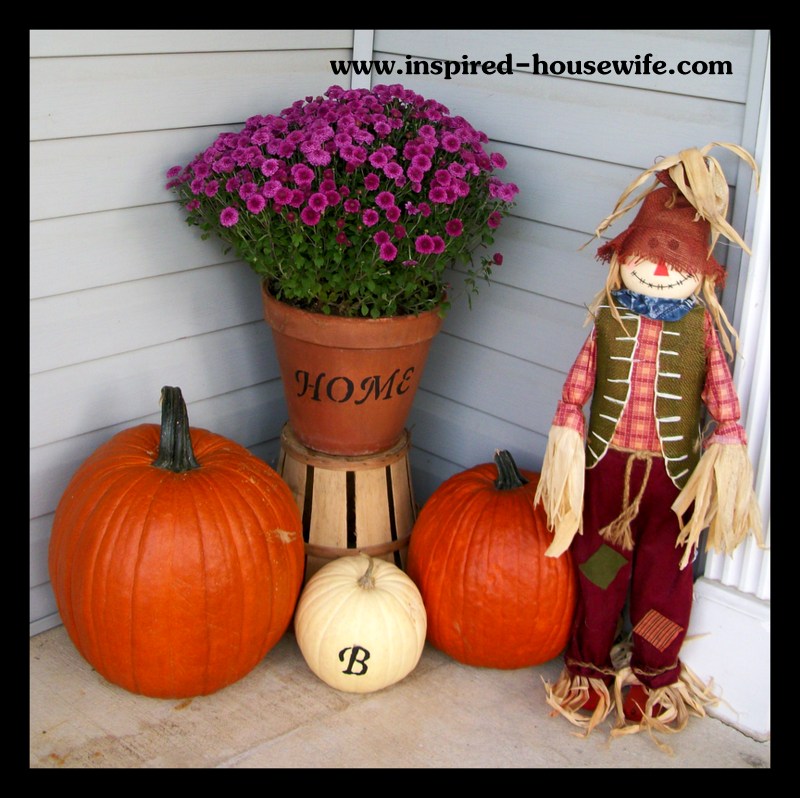 I love to decorate my front porch, but especially during the holiday season.  I
am a frugal person and love to use decorations that will last for several weeks and bring added beauty to my home. 
One of my favorite times of the year to decorate is fall.  I love everything about autumn from pumpkins, to corn stalks, to wreaths, flowers, and hay bails.  This year I decided to go a little more crazy than usual with the decorating of my front porch. 
I was able to repurpose many items from around my home to help save money too
.  The cost was minimal for the amount of decorations I did, but the end product is stunning.  I love coming home and seeing how beautiful my porch is. 
I have had several neighbors stop me when I am on walks with my kids to say, "Hey I like what you did!
"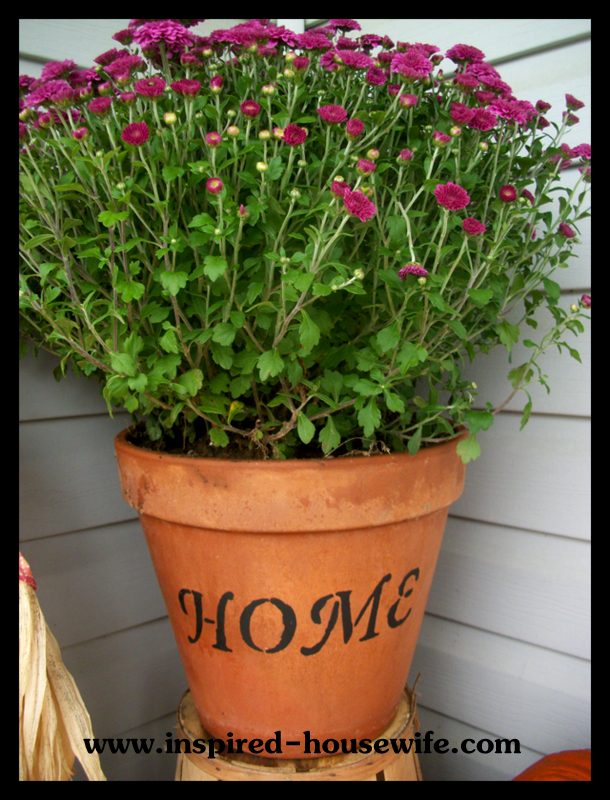 Personalized and Inexpensive Fall Porch Decorating Ideas:
When it comes to holiday decorations I always buy after the season is over when you get the big discounts.  The scarecrows, the wooden pumpkin, and my wreath all were at least 90% off when bought.
I also repurpose things around my home like the wooden basket/buckets I got my summer peaches in and made really yummy sugar free peach ice cream with.
I had the terracotta pots sitting in my garage and used those for my mums which I got at my local grocery store for $3 a piece because I had a member card.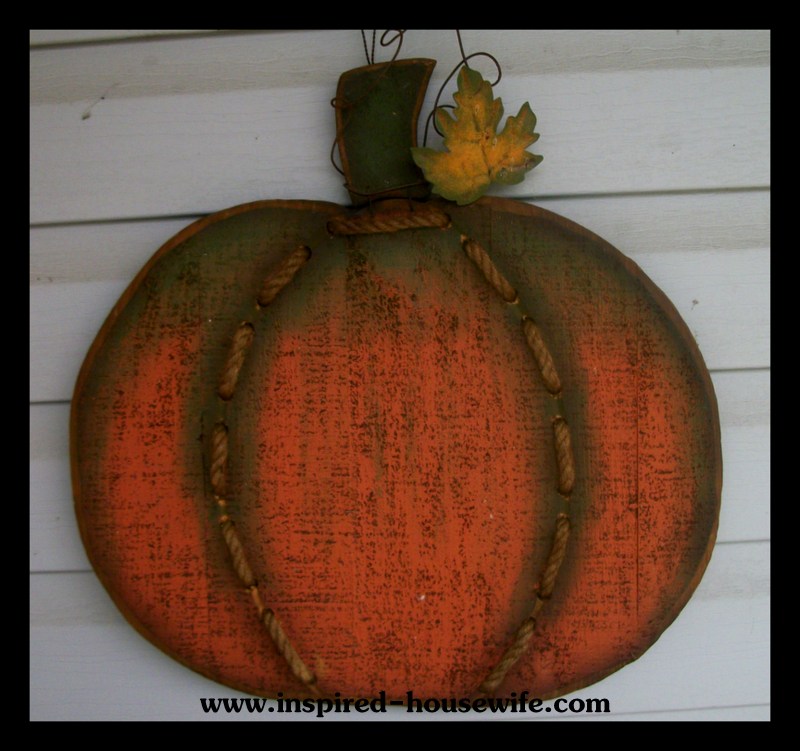 To add personalization to your decor all you need is a set of stencils of any kind.  The kind I happen to have I bought at Target about two months ago for $1 and I already had the black paint on hand.  I chose the words
LOVE and HOME
because I can use these pots in summer and spring as well.  It makes the pots with the mums extra special and adds a unique touch to my porch.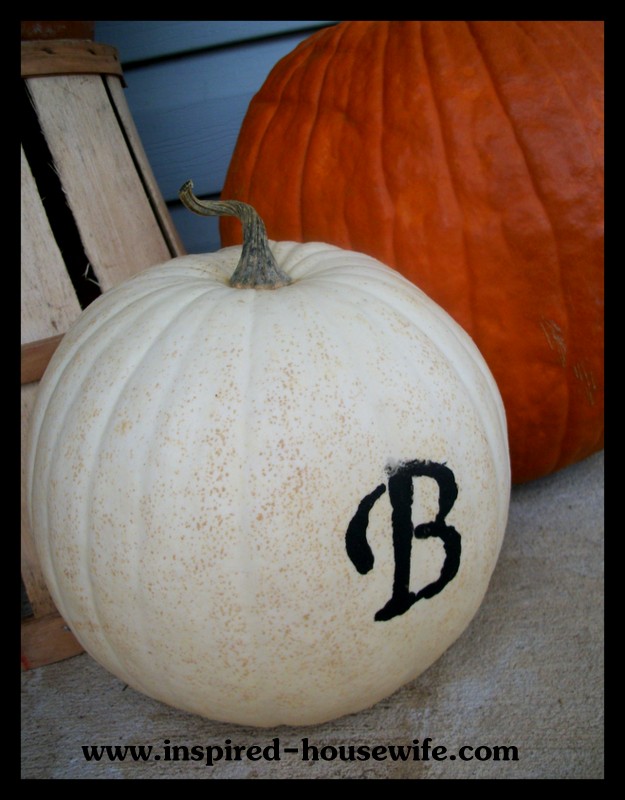 The small white pumpkin I added a B which is the first letter in our last name and
I chose a white pumpkin as well because it stands out from the other orange ones
even though it is very small.  I also did a personalized pumpkin
craft
with my kids that turned out really well and I am using those inside my house for decorating.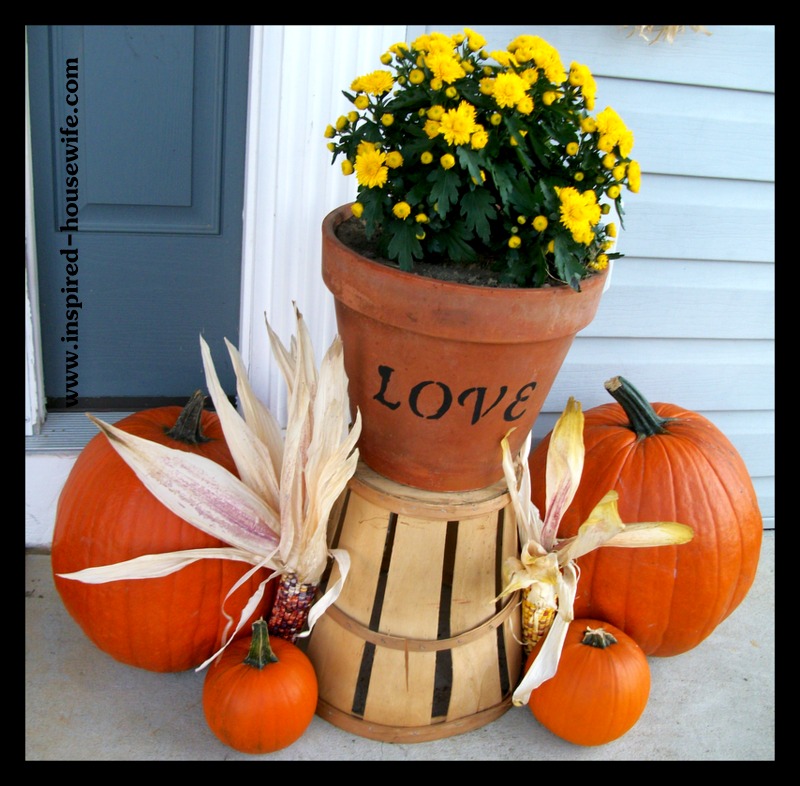 I covered my porch pillars with one corn stalk each I got for about $4 a piece from a local farm and many of the pumpkins pictured are from a
local grocery store who had a really great sale one weekend on pumpkins.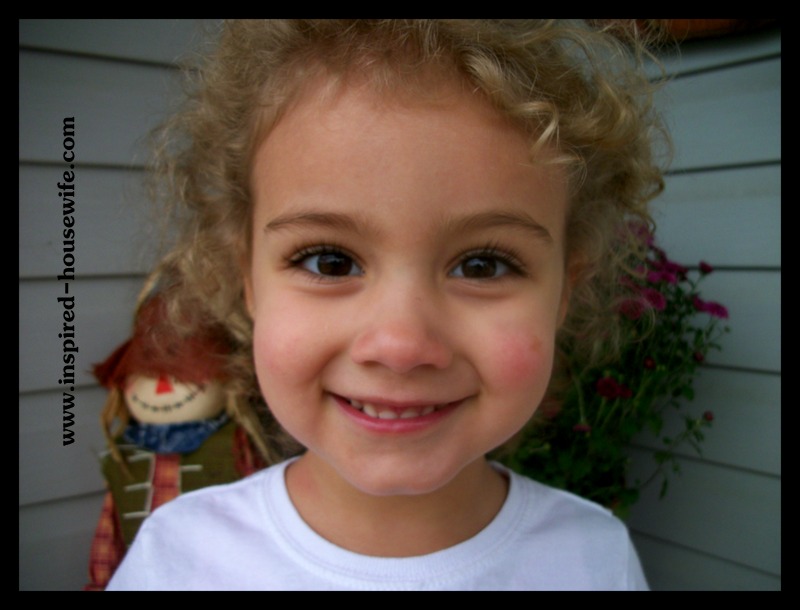 It was fun putting my porch together, but I did not do it alone!
  I had help from my daughter Keira which makes it extra special to me.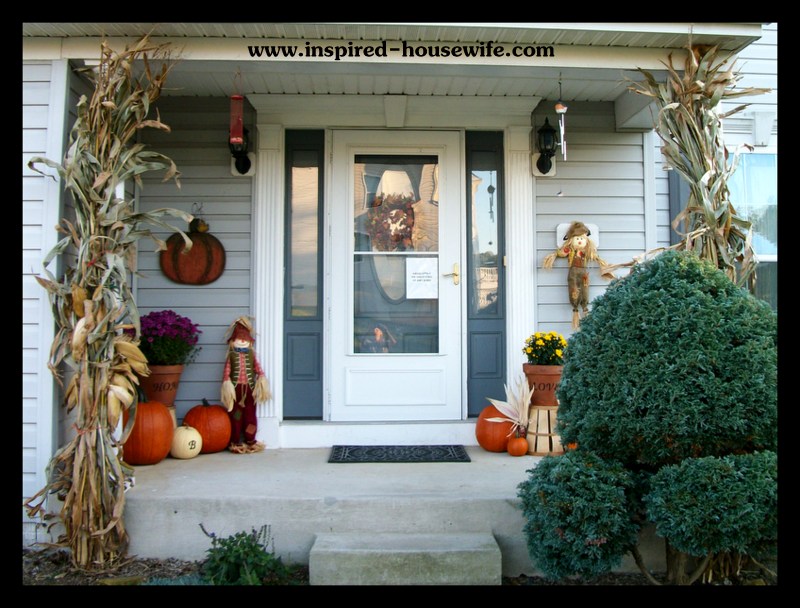 What ways do you save money when you decorate for the holidays?  Comment Below!
{Where I linky share}