Make Meals Fun and Creative
Today I am bringing you 10 Christmas breakfast ideas I know your kids will love.
It is Friday which means the weekend is right around the corner and today is day five of my blogging series the 12 Days of Christmas.
Yesterday I blogged about my Inspired-Housewife fan's favorite Christmas movies.
I love-making creative and cute breakfasts for my kids as you can see my turkey, Halloween, and Easter kid inspired food ideas. So, these 10 Christmas breakfast ideas will fit right in.
10 Christmas Breakfast Ideas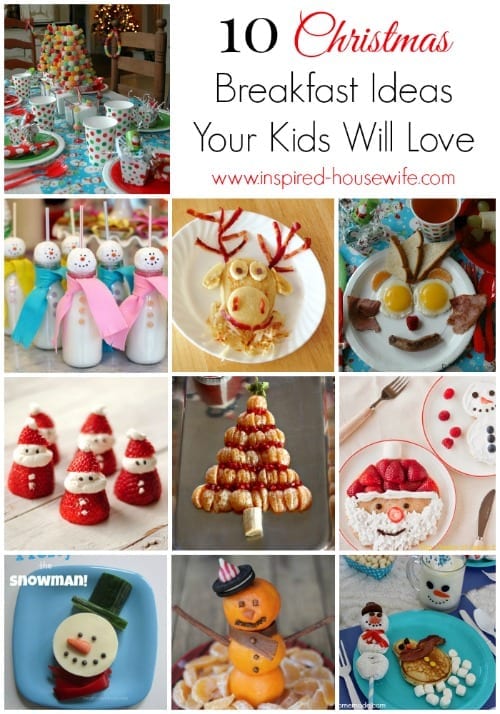 Do you create fun meals for your family during the holiday season?
Share your ideas in the comments.